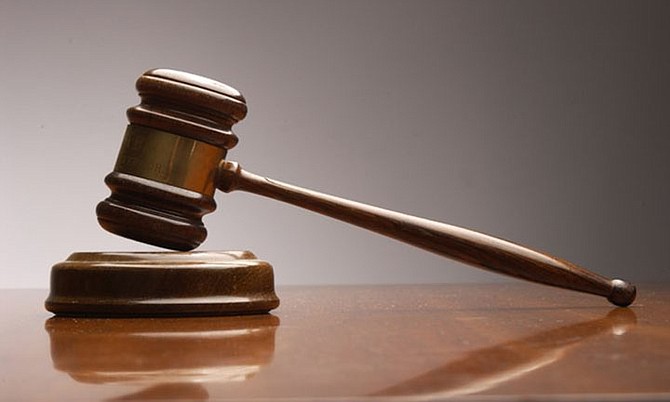 By FARRAH JOHNSON
Tribune Staff Reporter
fjohnson@tribunemedia.net
A tow truck driver yesterday testified of how an old colleague struck him with his truck after he confronted the man about parts that were stolen from his vehicle.
Clyde Watson is accused of breaking Edison Newry's leg after he allegedly knocked him down with his Ford F-150 truck during an argument at a local gas station in June 2020.
Although Watson maintains his innocence, Mr Newry insisted the incident left him with a fractured fibula and damaged nerves in one of his feet.
During his testimony, Mr Newry said he was a New Providence resident who had been working at a marina in the Berry Islands for three years. He said on his "first visit back" to the capital, he noticed that parts from his tow truck had been removed. He said he reported the matter to police, but nothing came of his complaint.
The court was told that Mr Newry eventually replaced his missing parts to continue his work, but his parts were stolen from the back of his tow truck a second time. He said on the day in question, he stopped at Texaco gas station on Baillou Hill Road to get some diesel. He said while he was waiting to be served, he noticed Woodside sitting on the line waiting for a tow job. He said he then walked over to the accused and had a "casual conversation" with him because they had not seen each other in years.
"I then paused and I looked on the back of Woodside's truck and I ask him where he get his parts from because they were stolen from my house," Mr Newry said.
"He gave me his phone and let me speak with (another man) and when I was done talking to him, I told Woodside (the man) knew where I lived so he could come and see me because I'm taking my parts back."
Mr Newry said it was at this time that Woodside told him: "If you don't go from round this truck I will wap you with these chains."
He said this prompted him to go back to his truck and get a "little kids bat" because he was in fear for his life.
"As I was walking back to my truck (with the parts) I heard an engine roaring and before I could turn around Woodside struck me, everything fell out of my hand and I was on the ground," Mr Newry continued.
He said Woodside then placed his truck in reverse and the only thing he could do was "roll to get out of the way" because he could no longer walk. Mr Newry said the accused then rolled over his ankle and left the scene shortly after.
"Thank God I was wearing steel toe boots (because) my left fibula had broken and I damaged all the nerves in my left foot," he said.
Mr Newry added that although he did not require surgery, he spent three days at Princess Margaret Hospital. He also said he never received his stolen car parts back.
Yesterday, Woodside was represented by attorney Ryszard Humes.
When he cross-examined Mr Newry, he noted that the service station where the incident was alleged to have taken place was close to the Baillou Hill Road Police Station.
When Mr Newry agreed with this fact, Mr Humes said he found it strange that the witness chose not to go to the station to report the matter as he believed Woodside had stolen his parts.
Yesterday, Mr Humes also suggested that Mr Newry was the aggressor in the situation and alleged that he assumed Woodside was driving around with his stolen car parts.
In response, Mr Newry stated: "I know for a fact that (the parts) were mine because they had a significant mark."