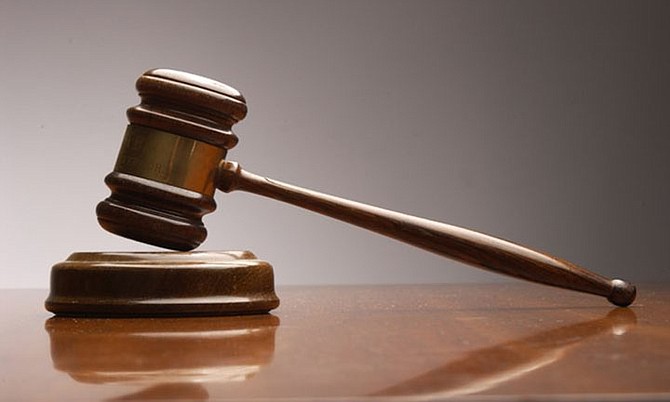 By FARRAH JOHNSON
Tribune Staff Reporter
fjohnson@tribunemedia.net
A wheelchair bound tow truck driver denied knocking his colleague down with his vehicle when he was questioned in police custody, a court was told.
Edison Newry claims Clyde Woodside broke his leg when he allegedly knocked him down with his Ford F-150 truck during an argument at a local gas station in June 2020.
Woodside denied the allegations when he first appeared before Magistrate Algernon Allen, Jr, and the matter was adjourned for trial.
Last week, Mr Newry told the court he stopped to speak to Woodside after he noticed him at a Baillou Hill Road service station when he stopped to get diesel for his own tow truck. He said during their "casual conversation", he noticed that Woodside's truck had parts that had been stolen off his vehicle attached to it.
Mr Newry said when he confronted Woodside about the stolen parts, he told him: "If you don't go from round this truck I will wap you with these chains," before jumping into his vehicle and knocking him over. He said Woodside then rolled over his ankle when he reversed and left the scene shortly after.
When Corporal 3756 Penarlio Woodside gave evidence, he said he interviewed Woodside when he was taken into custody for questioning. Cpl Woodside said when asked, the accused, who was wheelchair bound, admitted being in the area of Texaco gas station near AF Adderley Junior High on the day in question. The officer said Woodside also admitted getting into an argument with another man who approached him over stolen car parts. However, he denied causing the man harm and instead claimed that the man threatened him with a Budweisier beer bottle.
"When I asked him if he hit Mr Newry with his truck he denied doing so," PC Woodside said. "He said he only start up his truck and warm it up."
PC Woodside said he also collected a hospital form in Mr Newry's name around the time of the incident. However, he said when officers tried to retrieve footage from the gas station, they were unable to because the cameras were not in "working order."
The matter continues November 8.