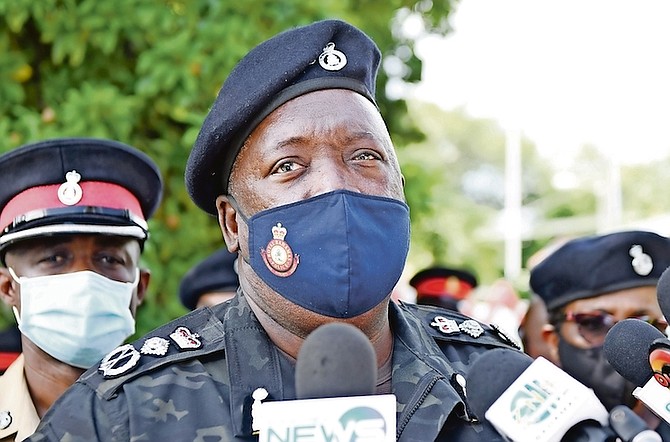 POLICE Commissioner Police Paul Rolle suggested on Friday that police promotions are in the pipeline.
Speaking on the Royal Bahamas Police Force programme "Cop Talk" on Friday, Commissioner Rolle was asked about promotions.
The show's host asked Commissioner Rolle if there was anything he wanted to share and noted a lot of police officers were tuned in.
With a smile, the police chief indicated "not yet."
He also said: "All of my police officers, colleagues, just to say thank you—not yet. I heard some rumblings about some things, but we're not ready yet— soon. I know several of you are anxiously waiting for your promotions."
He continued: "Let them know that I spoke with the minister of public service this morning and I believe he's watching. I kinda said to them, to nudge them to get my stuff, so we can move forward, but I know, tell them we're gonna have a good Christmas I believe that."
The host then asked: "Thanksgiving first or Christmas."
The commissioner replied: "I'll work for Thanksgiving."
Assistant Commissioner Clayton Fernander also assured officers that promotions should be announced soon.
"As the commissioner said, the promotion is there. It should be out very shortly, so just please just continue to do your work…," he said on the programme.