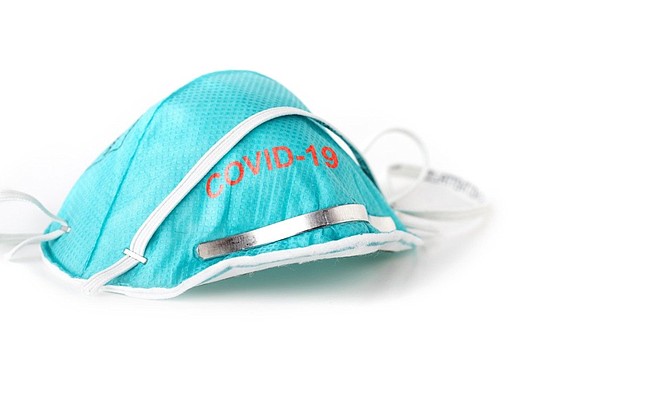 By RASHAD ROLLE
Tribune Senior Reporter
rrolle@tribunemedia.net
AHEAD of tomorrow's general election, the Ministry of Health said yesterday there has been a "notable decrease" in newly confirmed COVID-19 cases, which it expects to be followed by a decline in the hospitalisation rate.
However, The Tribune's analysis shows the decline in confirmed cases corresponds to a decline in testing for the virus. In fact, the COVID-19 positivity rate has shown no sign of regression in recent weeks - it stood at 26 percent for the most recent seven-day reporting period, the second highest weekly positivity rate in the last six weeks.
The Ministry of Health did not discuss the positivity rate in its statement but highlighted a graph that shows COVID-19 cases began to plateau during the first two weeks of August.
"It is noteworthy to mention that for the next four weeks or four reporting cycles, there was a decrease in the number of cases," the ministry said. "This result has been the effect of the aggressive vaccination campaign implemented by the government. It was previously predicted that once a reasonable percentage of citizens and residents become vaccinated, such a result would be experienced.
"Even though there is a decrease in COVID-19 cases, hospitalisations continue to increase. It is expected that as the COVID-19 cases continue to decrease, there will be a decline in the hospitalisations reported. The Bahamas experienced a peak of 40 deaths during the week of August 22. As the cases continue to decrease, it is also expected that the number of deaths will decrease," the Ministry of Health said.
The Ministry of Health said it analysed COVID-19 data for the period of January 1 - September 12, 2021. During this period there were some 11,584 confirmed COVID-19 cases, 302 deaths and on average 54 persons hospitalised per week, it said.
Experts believe the positivity rate is an important COVID-19 indicator and the World Health Organisation recommends that countries keep that rate below five percent.
The Bahamas has seen a gradual decline in confirmed COVID-19 cases in recent weeks, from 892 in the week beginning August 17 to 655 in the week beginning September 7. However, the positivity rate has changed little during these periods, standing at 26.7 percent during the August 17 week and 26.3 percent during the September 7 week, according to this newspaper's analysis.
Dr Sabriquet Pinder-Butler, head of the Consultant Physicians Staff Association, said yesterday that the positivity rate is "absolutely" a better indicator of the COVID-19 situation in the country than the raw number of confirmed cases even as she stressed that many people with COVID-19 are likely not getting tested.
"We always have to remember two things, that one, the testing or the counts that the ministry has are related to the PCR test and we have always had challenges with the translation of numbers versus actual cases because not all patients get PCR tested," she said.
"We always know numbers are higher than what is reflected because not all patients are having the tests done. The other component is that persons who have to pay for testing have been paying more for rapid tests than they have been for the PCR test and their results aren't reflected in the data. People may know someone who has tested positive and rather than get tested themselves, they assume they have COVID and just quarantine. The raw numbers do not always add up because of those factors. We also know that sometimes there is a reporting lag with testing.
"What I'm seeing in clinics and from physicians and colleagues in the hospital is that we're seeing quite a significant number of cases. The hospitalisation rate is an indication of the type of COVID-19 circumstance we're dealing with. If hospitalisation numbers are going up I would think it means you still have a number of people out there with the virus who haven't been confirmed.
"If I know that seven out of ten people are supposed to do well and two or three people are not going to do well, then if my two to three factors are going up then that still means the other seven people have to be out there and the question is, why am I missing them? Am I not looking for them? Because of the level of community spread, we don't have a robust surveillance team because we're into vaccinations and to holding down people who have COVID. We're not able to properly contact trace because of the level of widespread community involvement. That's why testing is really important."
According to The Tribune's analysis, the positivity rate in each of the last six reporting periods stood as 26.3 percent, 24.7 percent, 24.8 percent, 26.7 percent, 23.6 percent and 25.5 percent.
The Minnis administration, meanwhile, will allow quarantined people to vote in tomorrow's election alongside everyone else.
"It's not something we encourage, not something we hope to happen," Dr Pinder-Butler said. "Mentally, we are preparing ourselves for what could potentially be a trying situation in the country. We are already struggling and in other countries elections have led to surges."
Prime Minister Dr Hubert Minnis is expected to address the nation about the COVID-19 situation today.
At last report, 182 people were in hospital with the virus while there have been 467 confirmed COVID-19 deaths.