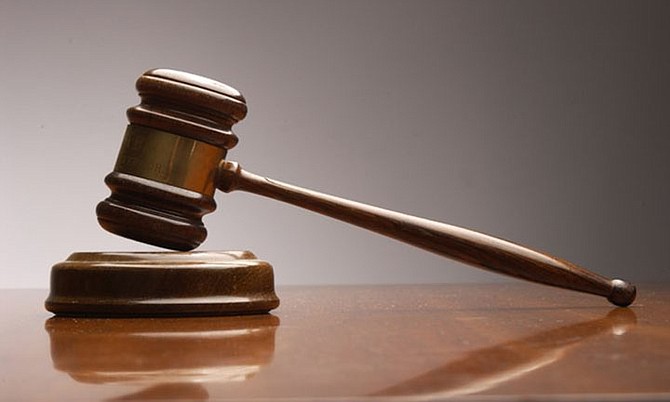 By FARRAH JOHNSON
Tribune Staff Reporter
fjohnson@tribunemedia.net
AN Andros man who admitted breaking into several businesses on the island to steal cash and food because he said he was hungry and thirsty was yesterday sentenced to two years in prison.
While on his shop breaking spree, the accused also stole liquor and cigarettes.
Police arrested Ringle Gaitor after he broke into a South Andros service station and stole $100 in cash and an assortment of goods, sometime between June 11 and 12.
The prosecution said the owner of the gas station told police that someone had stolen cash from his register and over $1,000 worth of food items, including juice and meat after entering the service station's rear door and pulling on the burglar bars.
Police said Gaitor also broke into a South Andros liquor store to steal $37 in coins and $239 worth of inventory between May 28 and June 2.
Inspector Timothy Bain said the complainant, James Smith, told police that the accused kicked into the side door of his liquor store to steal several alcoholic beverages.
During his hearing before Magistrate Samuel McKinney, Gaitor pleaded guilty. He also admitted breaking into Tia's Delight and stealing $270 and unlawfully entering another bar and stealing $300 cash and $20 worth of cigarettes in late June.
The court was told that Gaitor also kicked in the side door of that restaurant before going in and stealing the cash and a half loaf of Guava duff. The prosecution said when the liquor store owner inspected his establishment, he also found the windows had been pried open and several liquor bottles and cigarettes had been taken from his bar.
Gaitor's shopbreaking and stealing spree ended on September 11 when he was cautioned and arrested by officers near the island's airport. When he was questioned in custody, the accused owned up to all of the offences and said he broke into the various establishments because he was hungry and thirsty.
When given an opportunity to speak yesterday, Gaitor declined to comment. As a result, Magistrate McKinney accepted his guilty pleas and sentenced him to two years in prison for the shop breaking offences and nine months on remand for stealing. He said all of the sentences would run concurrently.