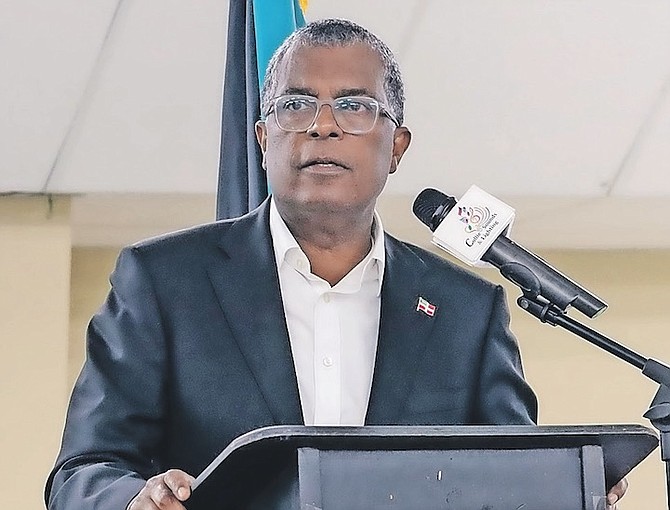 By EARYEL BOWLEG
Tribune Staff Reporter
ebowleg@tribunemedia.net
AFTER the US Embassy in Nassau issued a recent security alert for Americans in The Bahamas, Foreign Affairs Minister Fred Mitchell said it has not affected the tourism product. However, he said, the Bahamas government is working to get on top of the crime issue.
Last week, the US Embassy advised American citizens to "exercise vigilance" in New Providence due to an increase in reported violent crime. It noted that over the past month, tourists have reported four armed robberies to the embassy.
The alert noted that the armed robberies occurred both in areas frequented by tourists, as well as on site or in the vicinity of short-term vacation rental properties without private security.
The embassy also said in recent months there has been an increase in homicides that are primarily gang-related and affecting the local population in areas of Nassau not usually frequented by tourists.
Mr Mitchell explained that the United States government has a responsibility to warn their citizens about crime trends. The Bahamas government also does the same for its own citizens travelling abroad, he said.
"So this is a routinely done thing which is done by governments for the protection of their citizens – citizens have a right to read it, to ingest it, and decide what they're going to do," he added.
"If you look at the evidence in The Bahamas though, people keep saying 'are you concerned?' Yes, I'm always concerned about crime in The Bahamas and this government is fighting its darndest to try and get on this issue, but the fact is warning or no warning, hotels are full in the Commonwealth of The Bahamas so that should tell what the impact of these warnings.
"So, yes, we have to be concerned, but the fact is it has not impacted the tourism product. All we can say is that our police force, the government, and our citizens work assiduously to make sure we're on top of the crime issue because The Bahamas is largely a safe destination to come to and I think the fact that tourists are here, they make that judgement independently of themselves but of course the US government has obligation to do what they do and tourist decide what they're going to do."