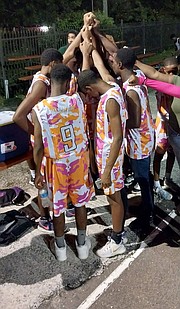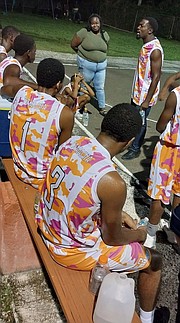 IT was another day in the office for coach Wilton Johnson and his Mt Carmel Cavaliers senior boys basketball team last night.
In the final game of the slate on a chilly Thursday evening, the Cavaliers were able to stay undefeated with a 2-0 record, earning the emphatic 40-31 victory over the Freedom Baptist Warriors.
Dorien LaRoda and Romin St Rose led the way for Mt Carmel with 18 and 11 points respectively.
A number of games were played yesterday as the Bahamas Scholastic Athletic Association resumed basketball action inside the Hope Centre at University Commons.
Thursday Results are as follows:
Mini Division
Kingsway Academy 8 def Genesis Academy 4
Ralph Saintil no. 21 led Kingsway with 4 pts in the win.
Noel Sands no. 1 led Genesis with 4pts in the loss.
Junior Boys
Greenville Preparatory Academy 28 def Freedom Baptist Academy B 17
Michael Dames no. 4 led Greenville with 10pts in the win.
Devaughn Deveaux no. 22 led Freedom B with 8pts in the loss.
Freedom Baptist Academy A 24 def Genesis Academy 21
Senior Girls
St. John's College 26 def Teleos Christian School 4
Reyannah Green no. 7 led the Giants with 11pts in the win.
Friday, December 2
MD – Temple Christian School vs Genesis Academy
PG – Freedom Baptist Academy vs Temple Christian School
PB – Teleos Christian School vs Kingsway Academy
JG – Teleos Christian School vs Freedom Baptist Academy
SB – Freedom Baptist Academy vs New Horizon Christian Academy
SB – Genesis Academy vs Teleos Christian School