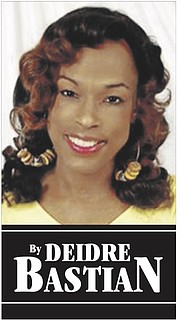 Today's business environment is incredibly competitive, and superb customer service is required if you wish your company to succeed. Where rival products are similar, it is usually extraordinary "customer service" that tips the scales in favour of the market leader. Excellent customer service requires going beyond meeting a customer's basic needs. Courtesy begins with the front line team who interact with customers daily. It is important all businesses understand this.
Communicate
When customers reach out with a problem, your staff should not just solve the issue. They should also be able to articulate a host of relevant details, communicating and explaining the cause of the problem and the process involved in resolving it.
Be Helpful
One of the best attributes of excellent customer service is to be positively helpful. This may involve walking a customer to a specific shelf location or enthusiastically providing information about a product or service. Customers should also be kept abreast of pricing or return policies, and how it benefits them.
Good Impression
In customer service, the first impression is often the only impression that matters. Otherwise you may risk losing customers before a purchase is even made. Be friendly, say thank you, show respect, listen and be responsive. These are all cornerstones of an excellent customer service team.
Follow Up
Follow-ups are a huge part of providing excellent customer service, as they demonstrate your business is not only interested in sales. They also make customers happy and sometimes transform an unhappy client into a loyal one.
Training
Providing adequate training is an awesome initiative towards guaranteeing excellent customer service. The vision for excellent customer service should not only be learned, but also reinforced. Ultimately, it is vital to articulate your vision and how it translates to your business.
Customer feedback
Take time to listen to customers, and incorporate their ideas and suggestions into your business, as it will offer added knowledge of how your business is performing in comparison to your competitors. This provides insights into other products and services your customers might be interested in.
Know your product
Expansive knowledge of your products is an essential customer service skill. You should believe in your product, be able to discuss its features and how the service can benefit customers.
Active listening
Listen to what your customers are saying without pushing a personal agenda. Demonstrate active listening skills, such as saying: "Let me make sure I've got this right." Active listening also means you are mindful of your customer's unique personality and current emotional state, so as to tailor a response to fit the situation. Customer service is not a 'one size fits all'.
Proactive and helpful
Sometimes, anticipating customers' needs before they articulate them is helpful. In fact, customers may ask for one thing without realising they really need another.
Customers want to interact with a person and not be treated as a number in a ticket queue. When they feel valued, they will keep coming back and do something good such as buying your service or products. Customers are the most critical part of your business; that is why investing in customer service is key to long-term business success.
If you maintain this simple mantra as the foundation of your business practices, you will do great in any industry. Be mindful that you may have a fantastic product or service, but if your customer service is not impressive customers will not stay. Until we meet again, fill your life with memories rather than regrets. Enjoy life and stay on top of your game.
NB: Columnist welcomes feedback at deedee21bastian@gmail.com
ABOUT COLUMNIST: Deidre M. Bastian is a professionally-trained graphic designer/brand marketing analyst, author and certified life coach