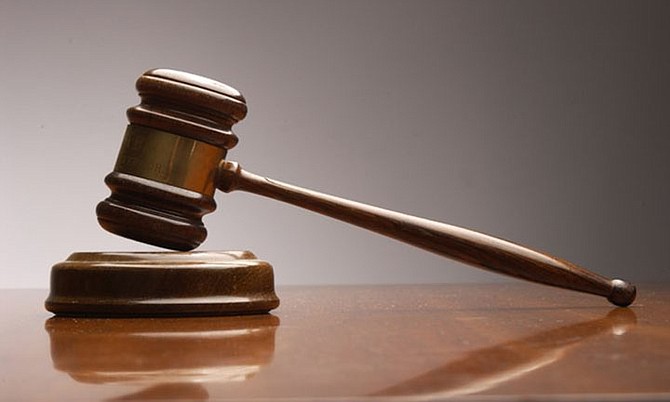 By PAVEL BAILEY
Tribune Court Reporter
pbailey@tribunemedia.net
A MALE AMERICAN tourist was remanded in a Magistrate's Court yesterday for indecently assaulting a female tourist at a hotel bar at Paradise Island.
Stacy Johnson, 50, of Huntsville, Arkansas, faced Magistrate Shaka Serville on a charge of indecent assault.
At around 12.34am on July 26 at the bar area of the RIU Hotel at Paradise Island, Johnson is accused of approaching the 40-year-old female victim, also an American visitor, as she and her friend were recording a video.
The accused then came up behind her and grabbed the right side of her butt with the victim saying that Johnson's hand went on to almost grope her vagina.
When confronted about this, the defendant told her a friend had bet him $100 to do it.
However, she could not find the so-called friend at the scene.
After the victim asked the front desk to call police, Johnson admitted to the offence after his arrest.
In court, Johnson pleaded guilty to the offence wearing the same red Arkansas shirt and grey shorts he had on at the time of his arrest.
Johnson said to the magistrate that he had tried to apologise to the victim, but she would not accept his apology. He also told Magistrate Serville he and his family, including his fiancée, are supposed to return to Arkansas today.
While maintaining he was drinking at the time with a friend who bet him to assault the woman because he believed it would be funny, Johnson said he now realised the seriousness of what he had done. He said he did not intend to demean the defendant called his actions "not smart" and a stupid decision on his part.
Magistrate Serville told Johnson neither he nor the defendant could imagine a woman's fear of experiencing this type of assault. The magistrate suggested Johnson properly reflect on his actions. He also said he is carefully considering the defendant's sentence, citing that the maximum custodial sentence for such a charge is three years.
Johnson was remanded back to the Bahamas Department of Correctional Services where he will remain until his next court appearance today. It is at this time that he will have the opportunity to have friends or loved ones speak about his character.
The ruling in Johnson's case was deferred to tomorrow.