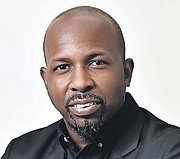 WHEN discussing the movement of people from one place to another, it can become a little confusing to know the correct terms to use. There are many different words used to talk about people on the move, such as 'migrant', 'immigrant', and 'emigrant'. When these groupings descend on another country, financial security naturally becomes a priority. There appears to be a prevailing paradox that exists between the wider community, which says 'get the foreigners out', and the business owners, many of whom believe Bahamians are ill-equipped to meet the demands for a productive 21st century workforce.
The Bahamas, then, has a long and rich history of both legal and illegal Immigration. Refugees have long sought the richness of our land to better their economic situation and share in our diversity. No intelligent person questions the value of an ethnically, and otherwise, diverse workforce. The fundamental question, though, remains: How much can our nation and economy absorb without adversely affecting the birthright of Bahamians?
One argument is that we are all immigrants or the ancestors of African slaves, Bermudians, Americans and Europeans, who migrated here from 1648 onwards. The act of independence, and the formation of our constitution, has both legitimised and clarified this matter of citizenship. There is no ambiguity around who is a Bahamian, and while some might disagree with the contents of the constitutional document and demand changes, what currently stands is to be respected as the law.
Our sad reality is that until we clarify these matters, and resolve some pressing Immigration challenges, we cannot move forward with further discussion of how many of those, who we refer to as 'stateless', can make a more meaningful contribution to the Bahamian workforce.
Bahamians must not fear workplace diversity, but approach the issue with sober contemplation and discussion. Guidelines and parameters that are fair must be established, so that everyone can make their contribution while avoiding the exploitation of any one grouping.
A diverse workforce provides many advantages to the nation at large. Programme and training that help immigrant employees navigate the workplace, and help non-immigrant employees to understand the benefits of diversity, will improve working conditions for everyone, increasing company profitability and, ultimately, our economic resolve.
This assimilation of which we speak should not require a person's surrender of their heritage and national allegiance. Assimilation simply means that we respect and accept others - their customs, cultural norms, laws and patterns of behaviour - which do not violate what we deem sacred and lawful. When there are issues of friction between immigrant and non-immigrant populations, this must be met with a great deal of restrained communication, where the goal is to reach a happy medium that respects the national climate and identity of the home nation.
• NB: Ian R Ferguson is a talent management and organisational development consultant, having completed graduate studies with regional and international universities. He has served organsations, both locally and globally, providing relevant solutions to their business growth and development issues. He may be contacted at tcconsultants@coralwave.com.