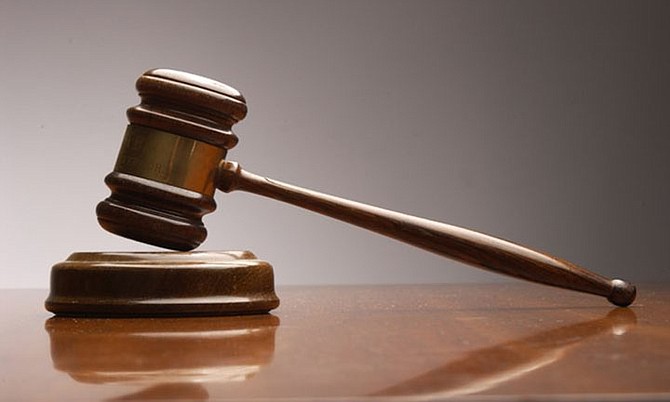 By PAVEL BAILEY
Tribune Court Reporter
pbailey@tribunemedia.net
FOUR young men were in a Magistrate's Court yesterday faced with various charges, including two counts of armed robbery and possession of a firearm and ammunition.
Kyuavon Strachan, 18, and 19-year-old Shantino Armbrister, represented by lawyer Kara Butler, Phillip Higgs, 21, represented by K Melvin Munroe, and a 17-year-old youth, accompanied by his mother, was represented by Ian Cargill.
They all faced Assistant Chief Magistrate Carolyn Vogt-Evans.
The 17-year-old, along with Armbrister and Strachan, faced two counts of armed robbery.
The 17-year-old and Higgs also faced a drug charge. However, all four were accused of possession of an unlicensed firearm and ammunition.
On June 12 in New Providence, three of the accused are alleged to have robbed two people with a handgun. The suspects are said to have stolen William Brown's brown wallet containing $143 and Kendy Ferguson's black Michael Kors bag containing $150.
The gun used in both of these robberies was reportedly a black Glock 9mm pistol S/N number BBBP596 with 13 unfired rounds of 9mm ammunition. It was not licensed.
Later that same day, three of the accused were arrested after they were found with five grams of Indian Hemp.
Officers on mobile patrol pulled over the accused for speeding on Nassau East Street and found the suspected drugs, with a street value of $20, in a clear plastic wrap under the left passenger seat of the vehicle.
In a subsequent police interview, both Armbrister and Higgs admitted to owning the drugs, while the 17-year-old denied all knowledge of the drugs.
However, in court Higgs was the only one to plead guilty to the drug charge with the remaining accused entering a not guilty plea.
As such Higgs' attorney, Melvin Munroe, as part of his plea in mitigation, pointed out that his client had accepted responsibility for his actions at the earliest opportunity. He said Higgs diligently worked two jobs and implored the court to give him a warning so that his clean record could remain unblemished.
The magistrate cautioned Higgs for making what she called a dumb decision by continuing to take drugs that "lessens your possibilities."
Magistrate Vogt-Evans summarily imposed a conditional discharge on Higgs where he is expected to attend CCAC drug counseling courses for four months and participate in community service for 150 hours at Great Commission.
Defaulting on these conditions would result in a fine of $250 or three months in prison.
Higgs is expected to return to court for a report on October 20.
The remaining two accused were discharged on the drugs charges.
As for the remaining charges, the accused were informed that these matters would all proceed in the Supreme Court by way of Voluntary Bill of Indictment (VBI).
While three of the accused were informed that they would be returned to the Bahamas Department of Corrections until they were granted bail by the Supreme Court, only Higgs was granted bail that day.
As he was not connected with the armed robbery charges Higgs was granted $7,000 bail with two sureties. A condition of his bail is that he is to be fitted with an ankle monitor and is expected to sign in at Elizabeth Estates Police Station every Sunday by 7pm.
Failure to meet these conditions would result in his bail being revoked and Higgs' immediate return to the Bahamas Department of Corrections.
All accused are expected to return to court on September 19 for service of their VBIs.