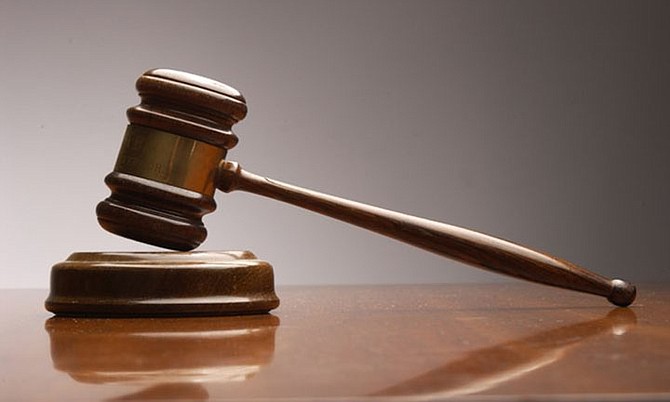 By LEANDRA ROLLE
Tribune Staff Reporter
lrolle@tribunemedia.net
A POLICE officer testified yesterday of his role in questioning three men accused of being involved in a near $1m drug operation in Exuma last year.
The men are Basil Johnson, 42, Alfraido Poitier, 41, and Kevin Dean, 49. They are on trial before Magistrate Samuel McKinney in connection with a $872,000 drug bust in Exuma last May.
Sgt Ray Fowler, of the Drug Enforcement Unit, said that on May 30, he and other officers to the RBPF's Marine Support Unit.
The police sergeant said officers there gave them 29 crocus sacks containing suspected marijuana along with two suspects, Johnson and Poitier.
He said he took the men to the Nassau Street Police Station, while the drugs were taken to the drug house.
The next day, Sgt Fowler said he took Johnson and Poitier to DEU for questioning. However, he said the men refused to answer the questions put to them.
He said that on the same day, he and other officers went to Kevin Dean's residence and cautioned him about the case. Dean was later interviewed in the presence of his then attorney.
The witness said Dean admitted owning the vessel where the drugs were found, but denied any involvement with the drugs.
He said the accused told him he was only in Exuma "testing the said vessel" because he had to conduct engine repairs. The officer claimed Dean also told him how he had hired Johnson and Poitier to return the boat to Nassau because he had to leave the island days earlier to attend court.
Sgt Fowler said it was sometime later he went to the Central Police Station to charge the men with conspiracy to possess drugs with intent to supply and possession of dangerous drugs with intent to supply.
Johnson's attorney, Ian Cargill, asked if any fingerprints were found on the crocus sack bags, to which the witness replied: "Negative."
The police officer confirmed he was not present when the drugs were seized by officers on Exuma.
According to initial reports, on May 30, officers on routine marine patrol in the Exuma chain observed two men on a blue vessel. Police said the boat's captain sped off. A brief chase followed and the vessel was intercepted. The officers boarded the vessel and conducted a search. While searching the boat, officers found several crocus sacks containing a grassy substance believed to be marijuana.
Dean is represented by attorney Robyn Lyons while Poitier is represented by Tonique Lewis. Inspector Timothy Bain is prosecuting. The case continues on May 4.