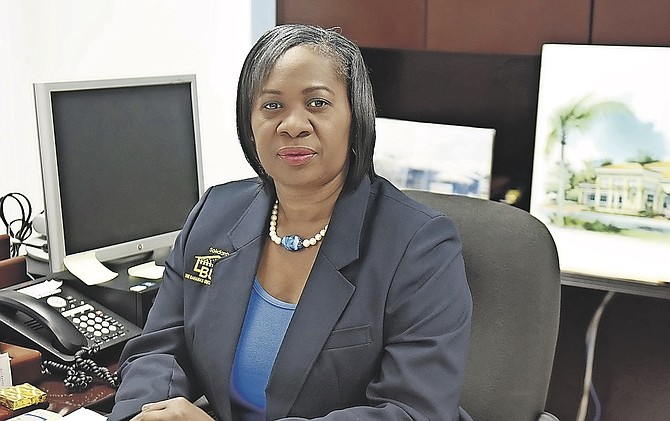 By EARYEL BOWLEG
Tribune Staff Reporter
ebowleg@tribunemedia.net
THE Bahamas Union of Teachers is concerned about the capacity of the Ministry of Health and Wellness to facilitate proper contract tracing in the face of COVID-19 cases in schools and communities.
BUT president Belinda Wilson has questioned the Ministry's ability to adequately process, and to follow up on all of these cases in a timely manner.
She highlighted her issues in a voice note on Friday.
Last week, Mrs Wilson said the union was "closely monitoring" the spread of COVID-19 in public schools.
"In addition to the 14 schools identified earlier this week with COVID positive cases and scores of teachers on quarantine and hundreds of students, we now have Uriah McPhee Primary School, CH Reeves Jr High, Sister Annie Thompson Preschool and we are still concerned about Stephen Dillet Primary School. There still experiencing some concerns there and there are two other schools that we're awaiting further information on possible positive cases," the voice note explained.
"One of the major concerns now is the capacity of the Ministry of Health contact tracing unit to facilitate, to adequately process and to follow up on all of these cases in a timely manner. So, the Bahamas Union of Teachers we will continue to monitor each school closely and we will ensure that our members are safe and that students are also safe."
 The Tribune tried to contact Education Director Marcellous Taylor, but there was no response.
 It was previously claimed that schools such as C R Walker, T G Glover, C C Sweeting Senior, Garvin Tynes Primary School, Stephen Dillet, C V Bethel, Arthur's Town Comprehensive, S C McPherson, Laura Anderson in North Eleuthera, North Eleuthera High, Doris Johnson, Gambier Primary, Gerald Cash, Eva Hilton, have all "seen one or more positive cases".