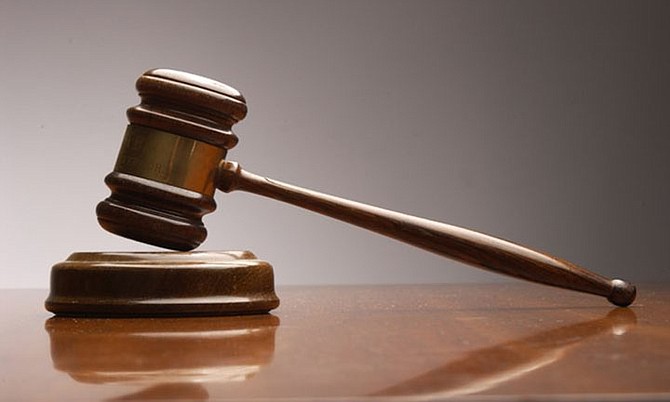 By PAVEL BAILEY
Tribune Court Reporter
pbailey@tribunemedia.net
A 20-YEAR-OLD man was placed on probation for a year after admitting to breaking into a high school.
He was also ordered to attend drug counseling classes after a marijuana joint was found hidden in his sock.
Ramourn Rolle faced Magistrate Shaka Serville on multiple charges in the presence of his mother. These include stealing, two counts of shopbreaking and damage.
Between July 29 and August 4 Rolle broke into SC McPherson Junior High School causing an estimated $3,035 worth of damage to the door and windows.
The accused is further alleged to have stolen a $114 black portable speaker as well as a $979 HP laptop from the school.
While the defendant pleaded guilty to the shop breaking and damage charges, the magistrate entered a not guilty plea for the theft charge.
The court was told that the accused had no earlier charges and is employed as a landscaper. Also Rolle's mother told the court that her son had a joint under his sock that he had hidden before his arrest which was then confiscated by the orderly.
Magistrate Serville noted that he saw remorse in Rolle as the visibly shaking accused awaited his sentencing, further noting that he had a significant substance abuse history relating to marijuana.
In view of the defendant's age, early plea of guilt, extenuating circumstances of Rolle's use of marijuana and his possible depression due to his state of mind at the time of the incident, the magistrate moved to defer sentencing.
As such Rolle was granted $500 bail for the stealing charge with a 9pm curfew at his residence attached. He was further warned not to interfere with witnesses in this matter.
In reference to the remaining charges the accused was ordered to reimburse the high school for the damage,  He was also placed on probation.
During this time Rolle is to attend drug counseling classes at CCAC; the court moved to potentially have his probation extended to three years depending on his progress.
The court also reserved the right to call the defendant back to court for appropriate sentencing should he fail to be of good behaviour.
Rolle is expected to receive his letter authorising drug counseling classes on Friday after which the magistrate will receive reports of his counseling progress.