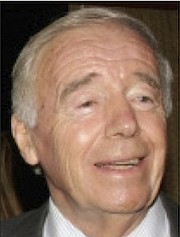 PRESIDENT Macron of France started the ball rolling in May this year. During a speech in the European Parliament, he proposed creation of a European Political Community (EPC) as a new forum with the aim of promoting, at the strategic level, dialogue in order to strengthen the security and stability of the European continent. With its meeting last week, which took place in the Czech Republic, this has now become a reality as a platform for high level discussions about the future in Europe. Thus, it is perhaps worth examining in more detail.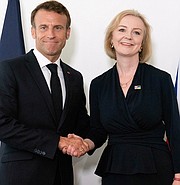 Macron suggested that democratic European nations "with shared core values" – including, for example, Ukraine and the Western Balkan states which are seeking to join the European Union - should be given a new opportunity to contribute to the strengthening of co-operation and coordination in Europe, not only in relation to security but also in other areas like energy and free movement of people which are currently causing concern. He added that the new organisation should also be open to Britain which had recently left the EU.
There was initial scepticism about possible duplication of the function and work of other bodies like NATO and the G7, as well as the Council of Europe – in which there is regular discussion of human rights, democracy and the rule of law -- and the Organization for Security and Co-operation in Europe (OSCE) of which Russia is a member and which, with 57 participating states, is said to be the world's largest security-oriented intergovernmental organisation. There were also fears amongst applicants for EU membership that Macron was echoing previous proposals for a two-tier or multi-speed Europe and that participation in the new body could lead to their being denied full membership. But that appears not to be the case, and it is now hoped by EU applicants that the EPC could be a bridge that accelerates their accession.
In June, the EU Council approved creation of the EPC on the grounds that its objective would be "to foster political dialogue and co-operation to address issues of common interest and to strengthen the security, stability and prosperity of the European continent", and that the new forum did not "replace any existing organisation or structure". This was reinforced by the German Chancellor who is on record as saying that the EPC could facilitate a regular exchange at the highest political level once or twice a year on issues affecting the whole continent.
With the Czech Republic currently holding the revolving presidency of the EU, the first-ever meeting of the EPC was held in Prague on October 6. More than 40 European leaders attended, including the presidents of Azerbaijan and Moldova and the prime ministers of Armenia and Georgia - as well as, of course, the heads of government of all 27 member states of the EU, while President Zelensky also participated from Kyiv via a video link. No doubt mindful of his country's wish to improve relations with the EU, President Erdogan of Turkey attended - as did new British premier Liz Truss.
A general plenary meeting was followed by dozens of small informal group and bilateral meetings to improve mutual understanding among states and to establish better and closer dialogue addressing the most pressing issues of the day – mainly, peace and security, especially the Ukraine war, and the energy crisis. The Czech presidency announced there would be no formal written report of the outcome of this EPC meeting and no final communique.
Interestingly, when she was Britain's Foreign Secretary, Ms Truss was reported to have said that the UK did not support the EPC proposal because it saw NATO as the key guarantor of security in Europe and the G7 as the key economic alliance. However, since becoming prime minister, although she remained sceptical about the need for another multilateral forum, she agreed to attend the Prague meeting because she was particularly keen to discuss energy security and migration with her European counterparts.
From a study of reports and analysis carried by the UK press, it seems to me that it remains in the UK's interest, after having left the EU, to support the wider notion of a stable Europe and to co-operate in achieving this without stepping on NATO's toes. So, in order to develop a mutually beneficial relationship with the EU, it can be argued that the UK should continue to participate in the EPC as a new grouping to facilitate political and security exchanges on a pan-continental level. Equally, it is also in Europe's interest to partner with Britain given its strength as a vital security provider.
Any platform that strengthens European security co-operation is fundamentally a good idea. Nonetheless, it seems to some that it might prove difficult for such a large, diverse and unwieldy group of countries to establish common ground and reach decisions. So there is the danger of the EPC ending up as empty political grandstanding with little impact on European security.
Following the Prague meeting, governments will no doubt be analysing whether there is any added value in being part of the EPC. But, given the horrors of the Ukraine war and continuing Russian aggression and threats to energy security, many consider there is indeed a need for a forum in which all European countries that are more or less democratic can exchange views at the highest political level and co-operate with one another.
POOR PREPARATION AND PRESENTATION
In Britain, the row over the new Tory government's unfunded tax cuts in its mini-budget on September 23 rumbles on. Given that it has created market turmoil and has divided the Conservative Party to the extent that, with the Labour Party well ahead in the polls, it is even threatening the future of the new prime minister, I should like to return to it in today's column. Ms Truss is now being urged to change course if she wants to keep her MPs on her side and preserve what is left of party unity.
It is sobering to realise that, only five days after The Queen's funeral, the country went from a state of deep mourning for a much loved longest serving monarch to extreme political and economic controversy, and that this was sparked by the new government's radical proposals to deal with a stagnant economy which was under performing. But that is an example, perhaps, of our fast-moving times and news cycle of fresh events.
The details of the drama are now well known and do not bear repetition. The PM has admitted the ground should have been better prepared, but the UK press reaction, which has verged on the hysterical, may have added fuel to the outrage.
Be that as it may, it is clear that she and the Chancellor of the Exchequer, Kwasi Kwarteng, created the crisis with their botched mini-budget which lacked a plan to pay for unfunded tax cuts other than more borrowing and shook the financial markets.
Amidst the furore, it seems that there has been little public analysis of the substance of the Truss plan. She is said to be showing revolutionary zeal in pushing through what she spoke about ad nauseam on the campaign trail during the Conservatives' leadership contest. With a maximum of two years until the next general election she is in a hurry and clearly wants to stamp her mark on the country. Emphasis on "growth, growth, growth" is her mantra – a new approach for a new era. But, without providing a careful detailed briefing about her policy for all concerned to absorb in slower time, it appears to be politically inept simply to go for growth at any cost and to be absolutely inflexible about implementing a doctrine even if it is the right prescription to put Britain back on its economic feet.
The timing of the mini-budget was surely unwise so soon after assuming office and against a background of rising inflation and cost of living pressures for UK households and increasing interest rates with their extreme effect on mortgage repayments. It is the case, of course, that politicians are elected to make decisions. But they also need to carry people with them in order to push through their policies and take account of the wider picture of the state of society and people's quality of life while giving due weight to notions of the common good in order to keep society together.
Many people consider that a focus on boosting growth through lower taxes, deregulation and supply-side reform is the right approach to get the economy moving in the longer term. So what is irritating -- for those who believe in her prescription for breaking away from the high-tax, low growth cycle that has bedevilled the UK for too long -- is that a potentially good economic plan has been ruined by poor preparation and presentation.
Libertarians maintain that invariably economic growth slows down when government increasingly taxes, regulates and interferes in the productive process of market exchange. So, many support in principle what the government is doing but not the way it is going about it. Their views are in tune with the teachings of Adam Smith whose mighty work The Wealth of Nations, first published in 1776, remains the cornerstone of free-market thinking. He preached that the free-market system and free trade were essential to create true national wealth. But the figures have to add up and the Truss government is surely ill-advised to take on higher unsustainable debt without committing to a cut in public spending.
Reportedly, the Chancellor hopes to quell the market turmoil when he presents the government's medium-term fiscal plan on October 31, now brought forward from the original date of November 23. An independent forecast of the UK economy by the Office for Budget Responsibility will also be published. Meanwhile, the PM seems to be sticking to her guns apart from her U-turn on the 45 per cent higher tax rate.
BRITAIN'S FIRM RESPONSE TO HUMAN RIGHTS ABUSES IN CHINA
THE unrelenting news cycle inevitably results in people's attention rapidly shifting to the most recent developments across the world. But that does not mean that existing important issues suddenly disappear entirely from view. The international focus may alter, but the attention of those immediately concerned does not waver or weaken. One such situation is the alleged mistreatment of the Uyghur Muslim minority in China.
According to the British government, the long-awaited report by the UN High Commissioner for Human Rights which was published recently provides new evidence of the appalling extent of China's efforts to silence and repress Uyghurs and other minorities in Xinjiang.
Having now seen a statement last month by the then UK Foreign Secretary, Liz Truss, in reaction to this UN report, I thought it might be interesting for readers who study the issue of human rights abuses around the world to learn of her main points.
She said that the report includes harrowing evidence that shames China in the eyes of the international community, including actions that may amount to crimes against humanity. There was evidence of arbitrary and discriminatory detention, torture, sexual and gender-based violence and the destruction of religious sites.
Ms Truss went on to say that the UK has already led international efforts to hold China to account at the UN, imposed sanctions on senior Chinese government officials, and announced measures to help ensure no UK organisations are complicit in these violations through their supply chains. She finished her statement by declaring that Britain would "continue to act with international partners to bring about a change in China's actions, and immediately end its appalling human rights violations in Xinjiang".