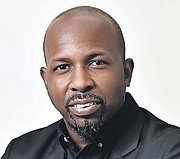 The concepts of sustainability and conservation have become top of mind for many businesses who understand the local and global implications of climate change. Avoidance is no longer an option. We must all play a role in making business decisions that help heal our planet. Science has been clear in telling us that every little bit helps. With all hands on deck, lifting and promoting practices that are eco friendly, we can see the positive impact.
This week's column provides a quick checklist of activities that every business of any size can immediately employ to make a difference:
1 Use less paper
Every company should find ways to reduce its carbon footprint related to paper use. E-mailing receipts, letters, invitations and almost everything else that you would use paper for is a simple process once you commit to it.
2 Manage power and energy
This goes beyond shutting off lights and powering down computers during off times and at weekends. A company's culture as it relates to its purchasing practices must be curved towards buying efficient equipment that will help both the bottom line and the Earth.
3 Decorate with plants inside and outside
Creating green spaces not only lends to the aesthetics, but it also cleans the air and takes us closer to our sustainable goals.
4 Recycle more
This concept, although decades old, is still useful. Identify those organisations and companies that can use your scrap metal, paper, plastic and anything else you discard in abundance.
5 Donate items
Instead of throwing away unsold food or dated hardware, there are others in the community desperately in need of what you call 'old'. You help your community and you reduce the wastage in landfills.
6 Cut back on single use items
Create a list of the disposable items you use and, bit by bit, cut them out. A simple practice of buying a customised temperature control water mug for every employee saves your bottom line and the environment a great deal.
7 Replace everyday products with green alternatives
This involves everything from cleaning products to bathroom soaps and furniture. We can slowly or aggressively move towards more biodegradable items in the workspace.
8 Create go-green activities for employees
Sensitising staff to the importance of the 'green' cause is vital to the success of these initiatives. Training, conferences and other staff events around sustainability awareness brings you closer to your goals.
9 Allow remote work
Cut the lights off - and keep them off. Many offices can remain closed or reduce their carbon footprint by simply allowing some employees to work from home. Keep them to deliverables and incentivise them to stay at their home office.
10 Use alternative energy including the installation of solar paneling
The traditional sources of energy have long challenged our planet. When we explore, more strategically, solar, wind, hydro-electric and nuclear, we start to create the traction needed to bring the change required.
NB: Ian R Ferguson is a talent management and organisational development consultant, having completed graduate studies with regional and international universities. He has served organsations, both locally and globally, providing relevant solutions to their business growth and development issues. He may be contacted at tcconsultants@coralwave.com.