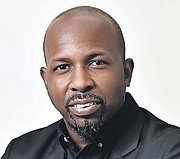 Business frugality is essential for survival. With supply chain issues continuing to plague many industries, and inflation still surging, business owners (especially the most vulnerable among us) must find ways to save. This week's column focuses on ten ways a business can go the extra mile to save a dollar.
Ask the people you know for help. The kind of support you would most like to get from your contacts is referrals, meaning the names of specific individuals who need your products and services. So go ahead and ask. Your contacts can also give prospects your name and number. As the number of referrals you receive increases, so does your potential for increasing the percentage of your business generated through referrals.
Become more visible to grow your brand. This might include finding unique ways to offer expert advice. Everyone is an expert at something. Teaching a class, speaking at a community meeting or writing an article for a local paper not only makes you look like an expert but garners low-cost attention for your business.
Set up your online store. Think going online has to cost an arm and a leg? You can start by selling items for next to nothing on online auction sites or your company's website. Today there are literally scores of "Web site in a box" solutions available, usually for a low monthly fee. Take your electronic commerce to the next level with a new purchase experience. Optimise your online store with leading technologies to increase sales.
Be mobile. While the costs of establishing a permanent retail location can be steep, and you may spend up to $100,000 or more with leases or rental agreements, kiosks and temporary spaces can be an easier way to get a foot in the door with a lot less risk.
Get free software and buy used equipment. There are hundreds of software products for free through trial downloads, freeware and limited versions of the full product. In addition to free software, your business can save up to 60 percent by buying used computer equipment, copiers and office furniture from stores and newspaper classifieds.
Make experience count. Get free or low-cost help, and give local college students a chance to gain experience by hiring interns.
Commission your sales force. Overheads, salaries, incentives, training costs, fringe benefits and expenses add up when you are hiring your own sales representatives. Contracting independent manufacturers' sales representatives, paid on commission only, is less expensive and often equally effective.
Be reluctant to give credit. If you do extend credit, thoroughly check the client's credit background. For customers who may be challenged in making good on their payment, we propose cash in advance; sending partial shipments; requesting letters of credit; personal guarantees and a pledge of assets; taking out credit insurance; or thinking about factoring.
Learn something new. Rather than pay a consultant to write your press releases, for example, hire one for an hour or so to show you how to do it yourself. For example, you may need to become a legal eagle. Do the research yourself and stay on top of everything happening with your business.
• NB: Ian R Ferguson is a talent management and organisational development consultant, having completed graduate studies with regional and international universities. He has served organsations, both locally and globally, providing relevant solutions to their business growth and development issues. He may be contacted at tcconsultants@coralwave.com.