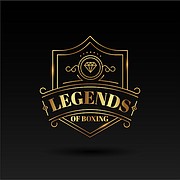 By RENALDO DORSETT
Tribune Sports Reporter
rdorsett@tribunemedia.net
MEACHER Major's campaign to transition from the ring to local administration has begun to garner support from the wider boxing community.
The Legends of Boxing LLC, set to host their first event in The Bahamas next year, has thrown their support behind Major's bid for president of the Bahamas Boxing Federation.
The organisation will host its 'Champions in Paradise' card in April 2023 where Major will be recognised for his contributions to the sport and community at large.
"Mr Major is an extraordinary visionary leader whose passion and drive for boxing is astounding. The amazing work he's doing with the youth in The Bahamas is incredible," the organisation said.
"We've had numerous discussions, and he exemplifies what we need to help build the boxing community in the Bahamas," the organisation said.
"We believe that he has what it takes to unify the sport of boxing along with our international team, locally.
"Our full support will be with him throughout this process."
The Legends of Boxing is an international organisation that features boxing's legendary fighters through exhibitions, matches and other events designed to honour their careers.
"With over 25 years of experience in sports, entertainment, and the boxing industry. Our mission is to celebrate boxing's historic fighters and showcase their legendary skills through dynamic presentations, which includes live sporting events, interviews and documentaries."
Major and his Major Pain Boxing Club recently hosted the inaugural Frederick Sturrup Boxing Championships at the National Boxing Gymnasium on September 24.
The veteran returned to the ring briefly for an exhibition match at the event but his long term plan is to become the new president of the Bahamas Boxing Federation.
Major is expected to challenge incumbent Vince Strachan and any other challengers when the election takes place.
"I want to give the Almighty God thanks and praise for the people who have encouraged me to run for president.
"I feel now is the time to bring something new to the Bahamas as a tourism destination," he previously told the Tribune.
"A lot of the present coaches and even coaches from the past have been complaining about what is going on and with my experience as one of the first amateur boxers to come out of Ray Minus Jr's Champion Boxing Club and one of the professionals to retire from the sport, I know all of the ins and outs of the sport."
One of the target areas of his platform will be the improvement of the junior and national team programmes.
"I feel our boxers could have a better chance when they compete at these international competitions and have an even smoother transition whenever they decide to turn pro like I did," he said. "We don't really have a junior national boxing team and we hardly have a senior national team.
"A lot of the amateur boxers have quit because they didn't see anywhere to go. "But I feel with my connections in the United States and with the coaches I have who are willing to come to the Bahamas with their teams to compete, I feel this will be a fresh new opportunity for our amateur boxers and the coaches."