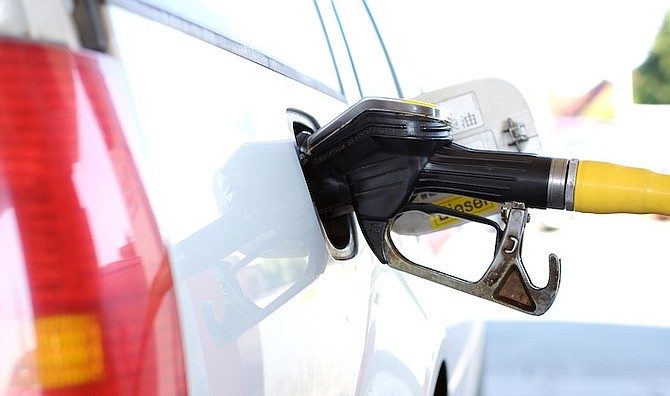 • Gov't proposal to break margin deadlock
• But solution 'not at expense of consumer'
• Sir Franklyn: 'I saw no one throw stones'
By NEIL HARTNELL
Tribune Business Editor
nhartnell@tribunemedia.net
Petroleum retailers and wholesalers are studying "significant new ideas" proposed by the Government to foster greater competition - "but not at the expense of consumers" - in a bid to resolve the industry's structural woes.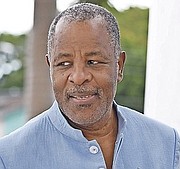 Sir Franklyn Wilson, chairman of BISX-listed FOCOL Holdings, which operates the Shell brand, told Tribune Business that "someone did some thinking" after the Davis administration unveiled its proposal to both the oil majors and gas station operators during a Friday morning meeting.
With all parties due to give their responses by this Wednesday, he described the contents as "a new day" for the Bahamian petroleum industry's business model amid the near-constant calls from retailers for an increase in long-standing fixed margins so that they can return to profitability and absorb a multitude of ever-increasing costs.
Sir Franklyn, revealing that the Government's proposal seeks to increase competition at all levels of the Bahamian petroleum industry - between retailers as well as wholesalers - even indicated it may involve moving away from the fixed margins on every gallon of gas and diesel sold, which station operators have long argued is the root cause of their plight.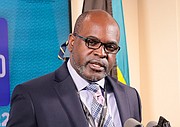 However, Simon Wilson, the Ministry of Finance's financial secretary, told Tribune Business yesterday that the proposal does not call for the elimination of the industry's price-controlled fixed margins as the Government seeks to balance the interests of wholesalers, retailers and Bahamian consumers.
Describing the situation as "very delicate", he acknowledged that some gas station operators as well as the entire industry's business model are "under a lot of pressure" and described the proposal unveiled on Friday as "a first step". If agreement and buy-in is obtained from both wholesalers and retailers, Mr Wilson said the proposal would then go to Cabinet for support/approval at the policymaker before any necessary legislative and policy changes are made.
Bahamian petroleum retailers, though, were more tight-lipped on the Government's proposal. "I can't comment on anything pertaining to the Government right now," said Vasco Bastian, the Bahamas Petroleum Retailers Association's vice-president. The Association's president, Raymond Jones, could not be reached before press time last night despite this newspaper making multiple phone calls and sending messages.
Sir Franklyn, meanwhile, said the industry was now analysing the Government's suggestions but added that no one left Friday's meeting "throwing stones". He told Tribune Business: "The Government laid out a proposal, and I think it's generally being seen as a serious effort to address the issue.
"They've introduced some new concepts that provide elements of competition between all the parties - between individual sites [gas stations] and also between individual wholesalers. In the parlance of the current times, perhaps you'd call this a new day. The Government has asked us to come back and tell them what they think by, I think, Wednesday. I didn't see anyone leave the meeting throwing stones. It's a new concept.... It introduces some significant new concepts."
Sir Franklyn declined to provide further details on the Government's proposal but, when asked by Tribune Business if this meant eliminating the current price-controlled fixed margins, replied: "Yes. At both levels." The latter meant at both the wholesale (Esso, Rubis and Shell) level, where margins are 33 cents and 18 cents per gallon of gas and diesel, respectively, and for retailers, where the equivalent is 54 cents and 34 cents for gas and diesel, respectively.
Mr Wilson, though, denied that the Government's plan for breaking the petroleum industry deadlock involved changing its fixed-margin structure. His comments are consistent with the Government's long-stated position, repeated several times by Michael Halkitis, minister of economic affairs, that it will not accept a solution that results in "an immediate increase" in gas prices for businesses and consumers.
"It still has to be considered by the industry, and considered by the Government and approved by the Government," Mr Wilson told this newspaper. "What the proposal seeks to do is to foster competition but not at the expense of the consumer. Clearly the current system is under a lot of pressure, and there must be a mechanism to do this but not at the expense of the consumer.
"It's something that we presented, we developed the concept and we'll have to see what's going to happen. We have to wait until we get comments back from the retailers and wholesalers, and get the support of the Government. This is the first step. Once we get past the first step, and get consensus between the retailers and the wholesalers that this can work, the next step will be to get political support.
"The final step will be making any adjustments in legislation, policy and rules so that this can work and advising consumers." Mr Wilson said the Government was seeking through its proposal to address the concerns of all petroleum industry participants, rather than just one side.
"It's a very delicate situation," he conceded. "Some retailers are under a lot of pressure; some more than others. The wholesalers have a huge fixed cost base, a lot of which they cannot pass on easily. They have to amortise that cost over a long period of time with their investments in stations, safety equipment and so forth.
"We also have to recognise this industry has a limited time horizon. As more electric vehicles come on stream, it can change very quickly and very drastically. We have to recognise that. The industry is changing before our eyes." Sir Franklyn, meanwhile, said following Friday's meeting that FOCOL executives are "crunching the numbers as we speak, I'm sure.
"I think people will analyse and think through what has been proposed, and we'll see," he added. "The meeting was long enough for people to hear what the Government is proposing, and long enough for people to digest it properly. There's some significant new ideas, let's put it that way; significant new ideas.
"Obviously someone did some thinking. They didn't pick these ideas out of a hat. Someone did some thinking. It's new ideas, let's put it that way. People have to analyse and have got to deal with it."
The last margin increase enjoyed by gas station operators occurred in 2011, some 12 years ago, under the last Ingraham administration, and operating costs and inflationary pressures have increased substantially then. That took gasoline margins from 44 cents per gallon to 54 cents, where it has remained ever since, while diesel stands at 34 cents per gallon.
Gas station operators have been seeking a margin increase equal to 7 percent of the landed cost of fuel as their equivalent of a livable wage, viewing this as critical to their survival given that existing price-controlled fixed margins simply cannot be adjusted to cover a multitude of ever-increasing costs.
Listing the ever-rising costs that fixed gasoline and diesel margins must absorb, the BPRA's Mr Jones previously pointed to the 2-3 percent "commission" or fees charged on every debit and credit card payment. On a $6 gallon of gasoline, the 3 percent charge amounts to 18 cents or one-third of the 54 cent margin, although this might be slightly less depending on the issuing bank.
With The Bahamas still largely a cash-based economy, he added that some gas station operators are being charged between $4,000 to $10,000 a month to deposit cash. With banks unwilling to accept such deposits over the counter, the industry is now incurring fees for doing this via the night deposit box.
And, with many of the petroleum industry's 1,000-plus employees earning the minimum wage, Mr Jones said their has increased by 24 percent or $50 per week due to the increase. While not opposed to the rise, he added that this has increased payroll costs for gas stations while also raising associated National Insurance Board (NIB) contributions. Insurance costs have also risen by 15 percent.