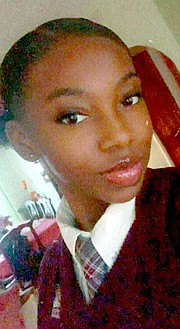 FIFTEEN-year-old Aaliyah Smith is a tenth-grade student at Elite School of Excellence that has maintained a 3.8 GPA.
Aaliyah's favorite subject is mathematics which she credits for improving her problem-solving and critical thinking skills.
She plans to become a neurosurgeon and would like to attend Harvard University.
Her favorite hobby is reading.
A fun fact about her is she has a good memory and can grasp new topics quickly.
• Do you know a student you would like to see featured in Student Spotlight? Send a picture and brief details to jsimmons@tribunemedia.net.