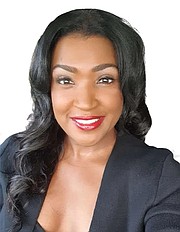 THE Local Organising Committee (LOC) of the CARIFTA Games Bahamas 2023 is set and ready to host an exciting championship April 8-10.
The event is expected to be highly viewed globally. The LOC is inviting local and international media partners onboard to lend coverage.
Although the CARIFTA track and field championships is a junior level competition, media covering this event will be treated to similar facilities and services as accustomed to at professional competitions like the World Athletics Relays.
Tonique Williams, director of event media services, has indicated that four of the seven media areas offered during the World Athletics Relays will be at the media's disposal during the three days of activity.
These areas include:
The Media Press Center, which will be a co-shared space with the Copy Centre.
This space will be available for the media to work their news stories and receive results.
The Center will be equipped with high-speed Wi-Fi, concierge check-in service and timely results.
The media tribune or press boxes located in the spectator's stands, with direct view of the finish line, offers the best seats in the house for journalists.
Trackside, just near the finish line, the mixed zone allows journalists first contact with athletes at the end of their competition and the press conference room allows journalists to conduct interviews of the top finishers and performers.
"We are preparing to host well over 100 journalists, photographers and broadcasters. "There is a lot of interest from the regional CARIFTA community because these 2023 championships are the second CARIFTA championship since the opening of many Caribbean countries post pandemic.
Additionally, this is the 50th anniversary of CARIFTA Games and the Bahamas – it is important that the significance of this very important time in history is captured in all its splendor and colour."
Williams and her team are well capable of delivering a high-quality experience for the media.
Williams has served as the senior director of event media services for the World Athletics Relays 2014, 2015, 2017 and CARIFTA 2018.
Her assistant Rudina Miller, who has gained experience from serving in this area for the Relays 2015, 2017 and CARIFTA 2018 joins her.
Media wishing to cover this event are asked to complete the registration process as soon as possible.
To make an application, the online media application form located at https:// www.carifta50.com/ mediaapplication on the media page of the CARIFTA website, must be completed. All applications must be submitted with an official letter of employment from the media outlet stamped by the national track and field federation where the media outlet is domiciled.
Completion of the application process does not automatically guarantee accreditation.
Once the application has been reviewed and approved by the LOC, the applicant will receive a link to apply for media accreditation.
The online accreditation process opens February 6, 2023.
The deadline to make application for media accreditation is Tuesday March 30, 2023.