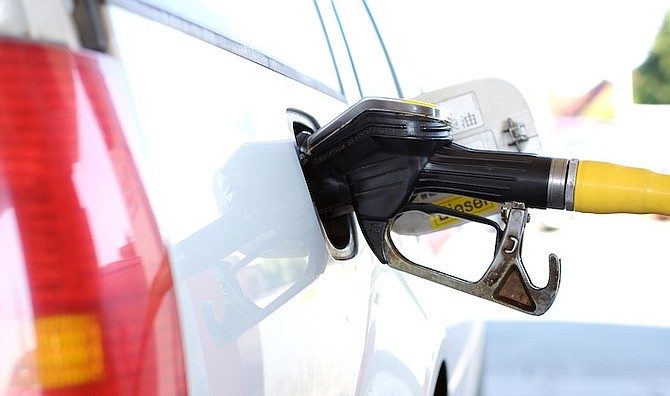 By LYNAIRE MUNNINGS
Tribune Staff Reporter
lmunnings@tribunemedia.net
THE vice president of the Bahamas Petroleum Dealers Association said to "stay tuned" as fuel retailers await government addressing a long-waited margin increase, saying the industry feels "enough is enough".
With the increase in minimum wage taking effect at the beginning of this year, fuel operators had threatened to cut staff to survive unless the Davis administration granted a margin increase.
Vasco Bastian confirmed in a recent interview that he and fellow retailers have decided to lay-off staff.
 In addition to staff lay-offs, Mr Bastian suggested that "something bigger" is in the works.
 "Our association is scheduled to have a meeting I think in the next week to finalise our next train of thought or action in regard to this margin increase and how we are going to deal with this," he told The Tribune.
 "We're getting a lot of pressure from dealers who are ready to do what they have to do and the pressure is on me. I'm having a lot of sleepless nights dealing with this group of men and women who are now telling me that... enough is enough."
 When asked by this newspaper if the association was threatening to strike, he said: "We are not in the business of threatening no government, we negotiate with governments."
 Despite "pressure" from association members, Mr Bastian said he remains optimistic that the government will acknowledge the issues relating to retailers.
 Last year, petroleum dealers called for a 50 percent increase in their gasoline retail margin which, if granted, would have raised it by 27 cents per gallon, from 54 cents to 81 cents.
 However, Mr Bastian said despite a series of meetings with government officials last year no change in the margins was granted.
 He said: "We haven't met with the government for the year. We continue to write the government letters and try to reach out to the government to see if they would accommodate us to have another sit down."
 While acknowledging the industry's gross profit margin is largely fixed at a time when a wide variety of expenses are rising, he noted that payment of business licences for fuel retailers is approaching.
 With the payment deadline scheduled for March 31, Mr Bastian said that fuel operators are seeking the assistance of the government in adjusting the cost, as they are required to pay based on gross turnover.
 "You have to file (the business licence) by December 31, and then payment is due by March 31," he told this newspaper in a recent interview.
 "We'll be trying to get them to see if we could have a look at that because you could only imagine what gas station operators throughout the Commonwealth of The Bahamas pay for business licences."
 He continued: "You know, we (fuel operators) pay business licences on gross turnover, not net profit. When gas was at $7.39, I think it was the highest last summer, you could only imagine what it costs to purchase that and to now have to pay business licence on gross turnover, not on net profit doesn't make any sense."
 Margins for petroleum dealers have not been increased since 2011, when the last Hubert Ingraham-led Free National Movement administration was in office.
 Mr Bastian had previously credited the Progressive Liberal Party for being the "most" accommodating administration within the last 15 years, while emphasising the importance of the association maintaining a "professional" level of communication with the government.