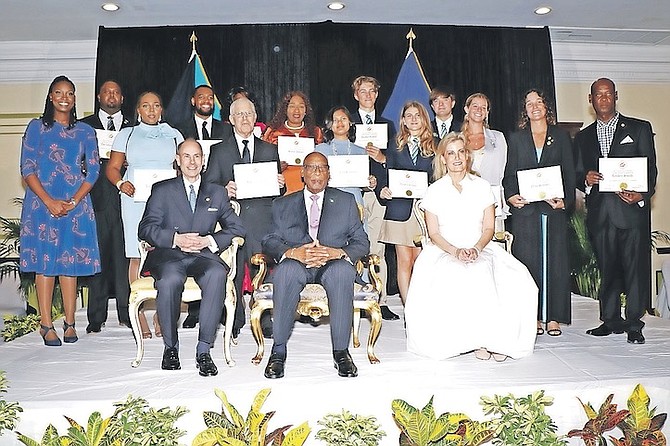 A MESSAGE from King Charles III was delivered during last week's visit by The Earl and Countess of Wessex and Forfar.
Prince Edward and Sophie, Countess of Wessex, delivered the message to Governor General CA Smith.
In the message, the King recalls his own visit to The Bahamas in a timely reminder as the 50th anniversary of Independence draws near. He also hailed Bahamian efforts to press for action on climate change.
The King wrote: "I recall with great fondness my visit to The Bahamas in 1973 to attend the National Independence celebrations. Since that time, I have followed with particular interest and affection as The Bahamas have grown in strength and responded to a multitude of challenges with resilience and fortitude. Bahamians have impressively advocated on the global stage for much-needed change, including most admirably at COP26, inspiring others to be courageous in addressing the devastating impacts of global warming and climate change."
He added: "As we look toward the 50th anniversary of Independence later this year, I would like to reiterate the sentiment I conveyed on behalf of The late Queen Elizabeth, in 1973, that The Bahamas are much-loved and valued members of the Commonwealth Family. I look forward to strengthening our close and special relationship in the years ahead."