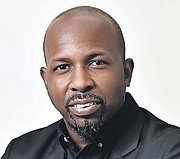 As people survey the world's current business and political landscape, many are leaning towards entrepreneurial pursuits. And it should not be surprising that most new small business ideas in 2023 will involve an online model.
The advice to individuals still searching for a successful small business model is to choose an idea they are knowledgeable and passionate about, and develop a detailed business plan. Before starting a business, you must determine if there is a demand for the product or service you want to provide. This list of 12 business ideas will help you get started on your entrepreneurial journey.
1 Online reselling
In this season of thrifty thinking, there is a great market for lightly-used items. Everything is in play, and a small mark-up on the resold items can give you sizeable profit margins.
2 Pet sitting
It is estimated that 60 percent of Bahamian homes have pets. A growing percentage of these pet owners care enough to provide extra care for these animals. Market well and see the rewards.
3 Cleaning service
Coming out of a pandemic is certainly the best time to make your claim in the cleaning market. Businesses, homes and communities need expert cleaning services now more than ever.
4 Online teaching
You are an expert at something. Share your knowledge with well structured virtual training workshops. Your audience is unlimited and so are your potential profits.
5 Online bookkeeping
Many companies are simply unable to secure the services of an accounting firm. If you have this skill set it may just be a winner for 2023.
6 Consulting
Human resources, marketing, sales, technology and hundreds of other fields are ripe for business consultants and analysts. Convince ten clients that you are worth the investment, and you will never work in the traditional job market again.
7 App development
If you are knowledgeable and experienced in technology, you may want to consider a career in app development. Smart phones are an everyday accessory for all Bahamians, which has increased the demand for mobile apps.
8 Freelance copywriting or content writing
If you are a natural wordsmith with a bit of marketing knowledge, you can establish yourself as a freelance copywriter or content writer. Whether you write blogs, web content or press releases, plenty of companies will pay for your services.
9 Home care service
A background in care and hospitality can go a long way to supporting housebound seniors who require in-home care.
10 Digital marketing
The importance of the Internet grows with every passing day, but it also becomes harder for businesses to cut through the online clutter and properly market themselves. Digital marketing services are always in demand.
11 Lawn care service
You can grow a small lawn care service into a full landscaping company by offering premium services and establishing a reputation as a brand that does a thorough job with a smile. If you like working outdoors and creating elegant landscapes, this could be the business for you.
12 Personal training
If the gym is like your second home, you might want to share some of your expertise and help others reach their fitness goals. As a personal trainer, you can offer in-home training sessions that cater to each of your clients' exercise capabilities. You can also help clients build customised nutrition and meal plans so their diets complement their physical goals.
• NB: Ian R Ferguson is a talent management and organisational development consultant, having completed graduate studies with regional and international universities. He has served organsations, both locally and globally, providing relevant solutions to their business growth and development issues. He may be contacted at tcconsultants@coralwave.com.