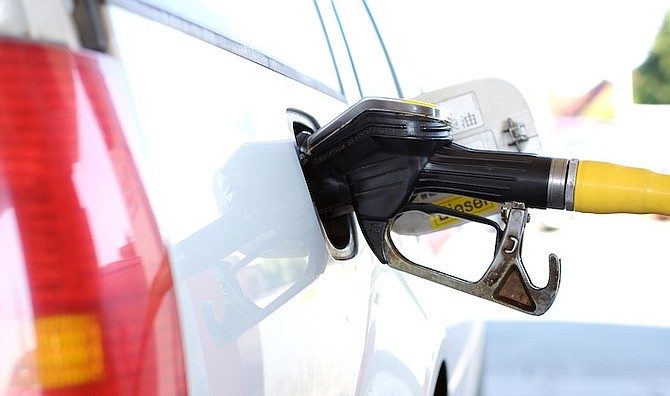 By LEANDRA ROLLE
Tribune Staff Reporter
lrolle@tribunemedia.net
GAS station operators say they remain in "wait and see" mode over their requested margin increase and are hoping that the government will make a decision within the first quarter of this year before the sector is forced to cut staff.
Vasco Bastian, vice president of the Bahamas Petroleum Dealers Association, said while most retailers have not laid off any staff yet, they have had to reduce employee hours to keep business afloat.
"We are adjusting our models to reflect the rising costs," he said when contacted by The Tribune yesterday.
 "I personally haven't laid off staff but I have reduced their hours significantly to try and stay afloat. You have to work with what you have and I guess we are basically just working with what we have and that's how I see it.
 "Hopefully going forward, we can bring more people on or increase the hours back once the government works with us, but for now, we have had to adjust in the background so we can stay operable.
 "And persons whom I'm in contact with — and I'm in contact with most of them — it's a wait and see and we're really hopeful that the government will try and adjust this within the first quarter of this year so that option is no longer on the table but for the most part, everyone is on standstill."
 Margins for petroleum dealers have not been increased since 2011, when the last Hubert Ingraham-led Free National Movement administration was in office.
 Last year, petroleum dealers called for a 50 percent increase in their gasoline retail margin after oil prices started to spike in global markets.
 The association said the change in margins was necessary for their businesses' survival given rising costs and the increase in the national minimum wage, which came into effect for the private sector this month.
 "For some dealers, that's a $1,500 to $2,000 a week increase in salary," Mr Bastian said of the minimum wage hike.
 "Where do you get that extra $1,500 to $2,000 a week from? And if you do, $1,500 a week that's like $6,000 a month if my math is correct now because remember we pay our staff weekly so right now, it's a numbers game to be honest with you – to try and keep it operable.
 "Light bill will be going up as predicted by the general manager of BPL within the next couple of months so you have that increase and then you have the NIB contribution because that is a reflection of your wages and then all of the other costs so right now, you playing checkers with your resources."
 However, despite their numerous requests, the Davis administration has yet to grant them a margin increase.
 Mr Bastian said retailers remain hopeful that the government will enact the changes soon so staff can remain employed.
 "I know that the discussions with the government are continuing," Mr Bastian continued.
 "We haven't had an official meeting with the government since we wrote him a letter I think in December, but we have had impromptu discussions with one or two members of Cabinet."
 "Just impromptu - you know casually see them and we run into each other and address our concerns like that, but we have had no official meeting with the government since the letter was submitted in late December."
 He added: "At the end of the day, if you can't pay people, you will have to let them go but we are hoping and praying that we don't have to."
 In December, Economic Affairs Minister Michael Halkitis told The Nassau Guardian the government was reviewing a proposal on the table from the fuel dealers.