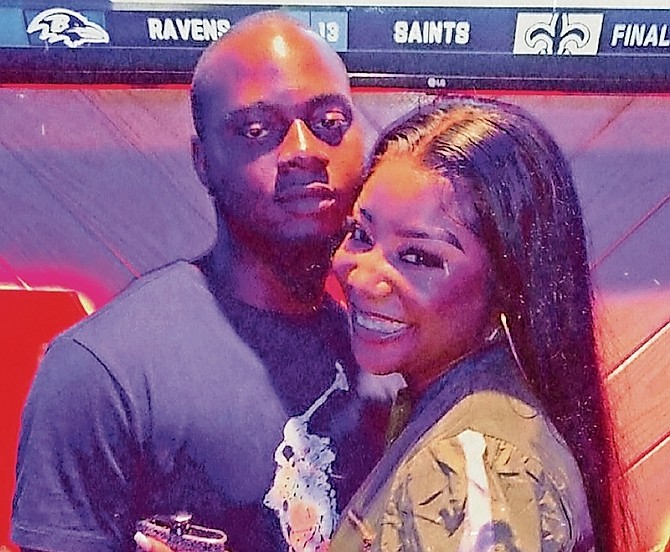 By JADE RUSSELL
jrussell@tribunemedia.net
THE girlfriend of a 24-year-old man who was killed in Abaco on Monday said she is "broken", adding the victim was at the wrong place at the wrong time.
Alexes Denoye told The Tribune yesterday that John Joseph had a bright future ahead of him.
According to police, Joseph was shot around 6.30pm when he arrived at a home in Bahama Coral. He was approached by a gunman who shot him multiple times.
The suspect then fled the area in a black Japanese vehicle.
Paramedics responded and pronounced Joseph dead at the scene.
Ms Denoye described her boyfriend as a "family man" who had a heart of gold.
She said she was told the deceased was dropping a friend home the night he was killed.
"And I always told him that his heart is way too big. So, I said, look at it like the wrong place wrong time."
She pointed out that life for the victim wasn't easy due to struggles they both faced because of their Haitian background.
 "We grew up in a shanty town, well we grew up in separate shanty towns. And we didn't let that get the best of us. We said at the end of the day we're going to come out of this situation, which we did."
 Ms Denoye lost her mother a few years ago and is now grappling with another tragedy.
 "My mom was the biggest chunk that left me. Now I am burying a loved one. This was always one of my biggest fears.
 "That was the person who I woke up to and laughed (with). And now that we're not going to have any more karaoke in the car. I'm not going to hear that contagious laugh anymore," she said, holding back tears.
 She described Joseph as the love of her life and said they often spoke about having a family.
 During their five years of dating Ms Denoye said the victim had successfully become a boat captain, adding they had shared hard times together in the past.
 "He would actually buy a plate of food and we'll break it in half. And he would say 'you know what we don't have enough cash so we're going to split this.'"
 She still hasn't come to terms with his death.
 "I feel like he's definitely on one of those trips that he actually usually takes on the boat. It still feels like a dream like someone could pinch me," she said.