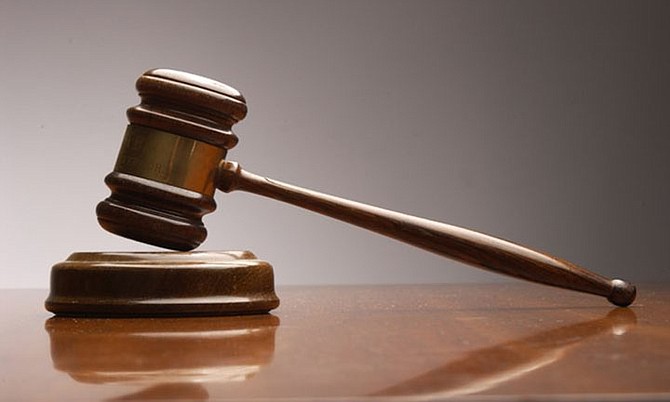 By PAVEL BAILEY
Tribune Court Reporter
pbailey@tribunemedia.net
A MAN was sentenced to five months in prison on Friday after admitting to trying to sell a policeman's body armour he said he found while housesitting.
Shervin Oliver, 22, faced Magistrate Kendra Kelly on two counts of possession of unauthorised body armour.
Around 3.35pm on January 17, police acting on information stopped Oliver in a silver coloured Honda Accord near the South Beach Shopping Centre. While conducting a search of the vehicle authorities uncovered a blue Hi-Point body armour labelled 3360 in the trunk. While under questioning the defendant told the police that he had a second body armour at his home. There they found a black Second Chance body armour with the serial number 20581181.
In a subsequent interview, Oliver admitted to trying to sell the vests and said that he was unaware that doing so was an offence.
In court, the defendant pleaded guilty to his charges.
His attorney Bjorn Ferguson said his client is remorseful and pleaded guilty at the earliest opportunity to spare the court's time.
In addition to citing that Oliver has cooperated with police, the attorney said that the accused found the vests in a shack while house sitting for a police officer. He said that the defendant only tried to sell the armour because he fell on hard times.
He asked the court to only impose a fine on Oliver instead of a custodial sentence and claimed that the vests not being in a secure location was a mitigating factor.
Although prosecutor Sergeant Vernon Pyfrom agreed that the vests should have been properly secured, he argued that the defendant still had to take responsibility for taking and trying to sell them.
The magistrate then told Oliver that the body armour could have been used in violent crimes if they made it onto the streets. Magistrate Kelly sentenced the defendant to five months at the Bahamas Department of Correctional Services for both counts, to be served concurrently.
Oliver has the right to appeal within seven days.