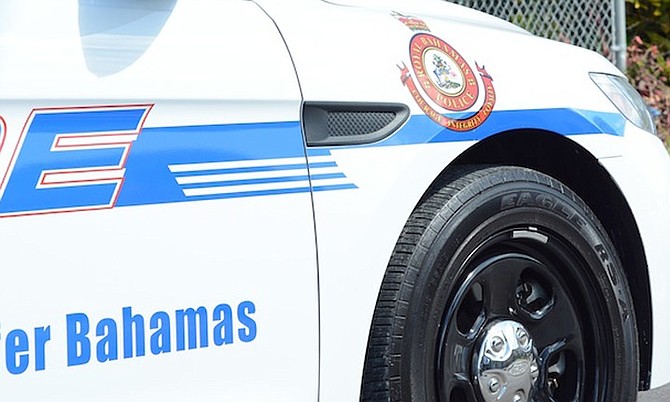 Police on New Providence are investigating and seeking the public's assistance in locating four males believed to be responsible for two separate armed robberies on Thursday.
In the first incident, shortly after 8.50pm, a man was getting into his vehicle parked at a business establishment in the area of Farrington Road, when he was approached from behind by two males dressed in black with firearms. The culprits then robbed the victim of his black Kia Soul L/P# AU6948 and sped off north onto Eden Street.

Officers attached to Operation Cease Fire, patrolling the Farrington Road community, quickly responded and pursued the assailants into the area of Eden Street, where the suspects evaded them; however, the vehicle was recovered a short time later in the vicinity of Forbes Close, off Saints Street.
In the second incident, shortly after 11.55pm, while in the area of East Street the victim was approached by two males with firearms, who robbed him of his 2007 Nissan Note L/P AL 6103. The suspects then sped off in an unknown direction.
Police are appealing to members of the public who may have information that can assist with these investigations to contact 911/919, the Criminal Investigation Department at 502-9991 or CRIMESTOPPERS@ 328-TIPS.