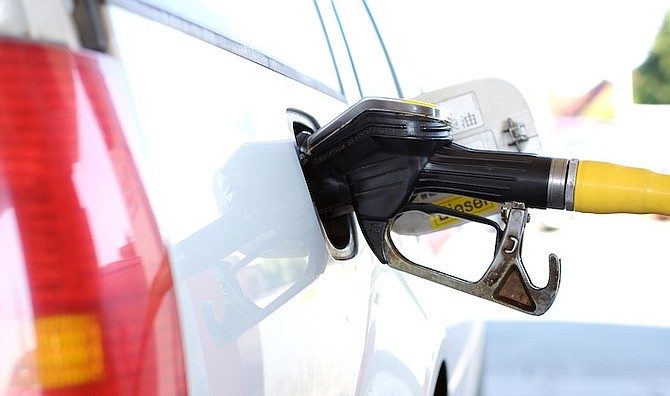 By LYNAIRE MUNNINGS
Tribune Staff Reporter
lmunnings@tribunemedia.net
THE vice president of the Bahamas Petroleum Dealers Association is pleading with  government to reconsider its position on not granting retailers a margin increase, calling on Economic Affairs Minister Michael Halkitis to have a "change of heart".
 With repeated calls for the government to grant a margin increase, fuel retailers have threatened to take action soon to get the government's attention, saying that they can no longer afford to operate on the current margin regime due to increasing costs.
 The last time petroleum dealers enjoyed a margin increase was in 2011 when the Hubert Ingraham-led Free National Movement (FNM) government granted a 10-cent increase per gallon of gasoline to take it from 44 cents to 54 cents.
 A 15-cent increase per gallon of diesel was also allowed. The government itself currently collects over $1.60 for every gallon of gasoline sold in The Bahamas.
 In an interview with this newspaper on Friday, Vasco Bastian pleaded with Mr Halkitis to reconsider, calling him a "reasonable gentleman" despite his recent comments that the government is "not minded" to do anything that will increase the cost of fuel at the pump.
 "I pray and hope that Mr Halkitis will have a change of heart," Mr Bastian told this newspaper. "I hope that he can reconsider.
 "I know Mr Halkitis to be a reasonable gentleman and I wish the minister at some point, just come and sit in our shoes for a second, or walk in our shoes, I'm sorry, he will have a change of heart."
 He continued: "I think the minister is a sensible man, and I think he needs to reconsider what he has suggested."
 Mr Halkitis had previously said that the Davis administration is "sympathetic" to the concerns raised by members of the BPDA, however, he urged fuel retailers to "continue dialogue" with the government.
 "Our position remains that the government of The Bahamas will not implement anything that will lead to an immediate increase in the price at the pump. Consumers and businesspeople, the government of The Bahamas are not prepared to entertain it," he had said earlier .
"We are prepared to look at the proposal back and forth, but we will not do something that will lead to an immediate increase in the price of gas at the pump. I don't know if I can say it any simpler, I've said it over and over... and I stand by that."
 On Friday, Mr Bastian insisted that Mr Halkitis reconsider his statement, noting that BPDA is always willing to dialogue in an effort to reach an amicable solution with the government.
 "We are always willing to dialogue with the minister, with the good minister, but I think he really should reconsider this statement and have a change of heart towards the industry, not only the industry, not the dealers you know, but also the employees that we employ," Mr Bastian said.
 While acknowledging the concerns of fuel retailers, Mr Halkitis has previously said that there have been some discussions about moving from a fixed tax to an ad valorem tax which is based on a percentage of fuel.
 When asked if fuel retailers are open to this option, Mr Bastian said: "Anything at this time would be good. Anything. Anything that the government and us (BPDA) could come to reasonable agreement on we are willing to do."