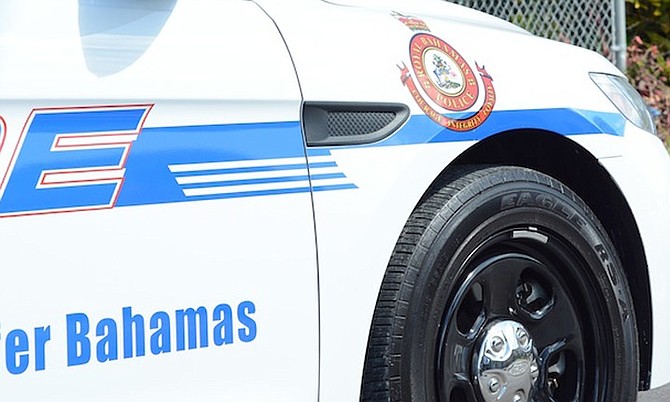 POLICE are currently investigating two armed carjackings that occurred in Nassau over the weekend.
The first incident occurred on Saturday shortly after 10.26pm off Soldier Road. A man was accosted by two male suspects and held at gunpoint as he came out of his friend's residence. The suspects then robbed him of his 2002 blue Dodge Ram, licence plate number AC8204, before fleeing the scene heading south on Haven Road.
The second incident happened on Sunday shortly after 3.45am in the area of East Street South. A man was taking his girlfriend home when two masked gunmen emerged from behind an apartment building across the street. The suspects then forced the couple to get out of their vehicle before speeding off in the silver coloured 2012 Nissan March, licence plate #5888. The stolen vehicle in this incident is said to have also contained the victim's work identification card along with his wallet.
Police are also seeking the public's assistance in locating three stolen vehicles. Between 9am and 3pm on Friday, someone stole a 2005 gold Chevrolet Trailblazer, licence plate number AF9604, from Goodman's Bay parking lot.
Shortly after noon on Friday, a 2007 black Toyota Blade, licence plate number AP8955, was reportedly stolen from a residence in the Chippingham community.
A 2016 Burgundy coloured Chevy Equinox Jeep, licence plate AR9470, was stolen from a residence on Moonshine Drive between 5pm on Friday and 6.30am on Saturday.
On Saturday, between the hours of 12.30am and 2.30am, a 2007 champagne coloured Nissan March, licence plate number AB0005, was stolen from the Market Street area. A 2011 Dodge Nitro, licence plate number AJ7816, was stolen from a residence in southeastern New Providence.
If these vehicles are seen, members of the public are asked to contact police at 919/911, Crime Stoppers at 328-TIPS(8477)or visit the nearest police station.