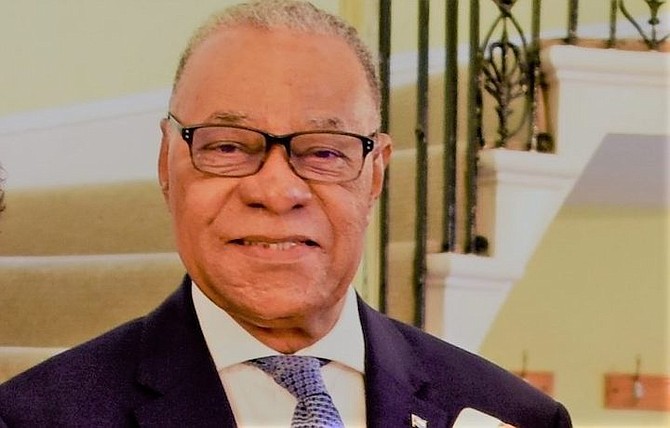 TRIBUTES continued to pour out for veteran journalist Eldred "Ed" Bethel yesterday, with the Free National Movement and Broadcasting Corporation of The Bahamas remembering the media legend.
"We are saddened that we have lost so many iconic Bahamians who've been a part of really helping the modern Bahamas be placed on the international scene. Ed Bethel was one of those persons who groomed the next generation of journalists," FNM leader Michael Pintard said yesterday.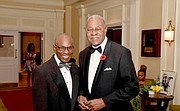 "We will miss him. And his voice, his professionalism. All of those things, we believe, are a part of Bahamian exceptionalism that you're seeing in different areas of our national life. So we want to extend condolences on behalf of our officers and members, to his family, and to all of those Bahamians that have benefited from his excellence."
Yesterday, the BCB, where Mr Bethel once worked, said it was "profoundly saddened" by his death.
"A gifted and skilful writer with superb interviewing skills, and impeccable delivery, Ed covered many of the stories that marked the life and times of The Bahamian people," the BCB said in a statement. "He was the reporter that brought the story of the famous burning and sinking of the SS Yarmouth Castle. He was on the scene as a reporter for Black Tuesday, that fateful day when Sir Lynden Pindling threw the mace out the window of the House of Assembly, a key moment in the attainment for majority rule. He covered the 1967 general elections that saw the Progressive Liberal Party win and was the coordinating producer and lead broadcaster in 1973 when The Bahamas became an independent nation. In 1977 when the government of The Bahamas decided it was time for television to come to the Bahamian people, it was Ed Bethel, along with the late Sir Charles Carter and the late Calsey Johnson who hosted the very first broadcast on television in the history of The Bahamas."
The BCB continued: "Known and beloved for his ready smile, his steady and encouraging guidance and his incredible generosity, Ed 'Mr B' Bethel will forever be a giant in Bahamian journalism and an inspiration to us all at the BCB."
Mr Bethel died on Monday at the age of 82.