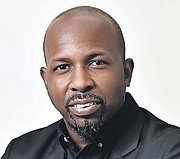 Millennials make up a sizeable percentage of today's workforce. They come with a plethora of skills, strengths and, yes, special needs. This week's column focuses attention on ways to keep these valuable team members consistently engaged.
Improve internal communications
Millennials want to continuously be engaged in many aspects of the business. They want to stay informed. That is why employers need to work on boosting internal communications to improve their productivity.
They want ongoing conversations. The way millennials communicate (texting, tweeting, face-timing, etc) is now real time and continuous. This dramatically affects the workplace because millennials are accustomed to constant communication and feedback.
As millennials are used to personalised news feeds on their mobile phones, they expect the same communication experience in the workplace. In other words, the future of work is mobile.
Offer competitive salaries
Most research studies, basic observation and conversations with millennials who are professionals in the workplace reveals that money is the number one motivator. A clear path for advancement and salary increases over time, and a solid performance-based merit system where they are financially rewarded for their hard work, goes a long way in keeping them motivated.
Even though money may be sufficient to attract them, it is certainly not enough to retain them.
Build trust
Trust and good relationships are very important for retaining millennials in the workplace. Research supports the notion that millennials who believe their company has a trustworthy culture are far more likely to want to work there for a long time.
Create opportunities outside of the workplace for good fellowship and camaraderie, and you have a winning workforce of millennials.
Some of this trust can also be fostered by engaging workers in teams. Many colleges and educational institutions support teamwork through group projects. This switch has changed how millennials behave in the workplace. They are more used to working together, sharing knowledge and collaborating.
Offer flexibility and remote work
When asked how they would prefer to schedule their work time, millennials said they would spend the least amount of time in the office. The COVID-19 pandemic has implanted in the minds of millennials that remote work, or hybrid options, are quite doable and effective in maintaining high levels of productivity in the workplace.
Digitise
Millennials are the generation that has adopted technology more than any before. Therefore, employers have to adjust to that trend.
If there are tools and software that employees can use instead of boring Excel spreadsheets, you should implement them at your companies. Modern employee apps fortunately provide a new digital staff experience, which significantly impacts employee engagement and productivity.
Support learning and development
Employers who encourage employee development have lower staff turnover rates. Millennials want to advance and learn new things in order to progress in their careers. In addition to teaching them new hard skills, employers have to invest in teaching millennials personal and inter-personal skills such as communication, patience, coping with pressure and being a team player.
A huge component of learning and development for millennials is staff empowerment. Employee empowerment is all about giving employees autonomy and responsibility to make decisions on their own.
NB: Ian R Ferguson is a talent management and organisational development consultant, having completed graduate studies with regional and international universities. He has served organsations, both locally and globally, providing relevant solutions to their business growth and development issues. He may be contacted at tcconsultants@coralwave.com.