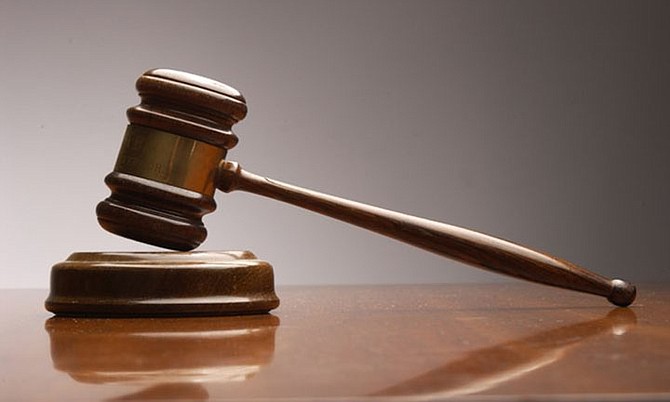 By RASHAD ROLLE
Tribune News Editor
rrolle@tribunemedia.net
A DOCTOR must pay damages after removing the wrong ovary from a woman.
Justice Indra Charles ruled that Dr Raleigh Butler removed Marsha Stuart's right ovary when he was supposed to remove her left one.
"There is no doubt in my mind that Dr Butler is an outstanding gynecologic oncologist but, unfortunately, he removed the wrong ovary," she wrote in a recent judgment. "This was not an error of judgment but was of such a nature that no reasonably well-informed and competent gynecologic oncologist could have made."
 According to the ruling, Ms Stuart was experiencing pain on the left side of her body when she sought medical help. Eventually, Dr Delton Farquharson, a general and vascular surgeon, referred her to Dr Butler.  Dr Butler performed an operative laparoscopy at Doctors Hospital on March 24, 2010, but Ms Stuart continued to experience excruciating pain.
 Ms Stuart claimed that during a visit to Dr Butler's office post-surgery, she told him she felt like her left ovary was still there. She said Dr Butler dismissed her concern and prescribed her stronger painkillers.
 She said the doctor ordered a subsequent scan that revealed her left ovary was intact and the right one was gone.
 "Ms Stuart stated that she was in utter shock, disbelief, pain and disgust and, at all material times, it was always discussed, known and agreed that the left, not the right ovary would be removed," the judge wrote. 
 "Ms Stuart stated that the pain continues up to today and, in her opinion, Dr Butler made a terrible error and has been negligent in the performance of his duties towards her."
 In her lawsuit, Ms Stuart alleged Dr Butler removed the right ovary without her consent, removed the right ovary even though it was healthy, failed to tell her he removed the right ovary, failed to take or exercise reasonable care and skill, and failed in his duty towards her.
 Although Dr Butler's contemporaneous notes after the surgery said he removed the woman's left ovary, he argued during the trial that he wrote this in error and that he intended to put "right", not "left".
 "He maintained that he was not negligent and asserted that there were compelling factors for him to remove Ms Stuart's right ovary," the judge wrote.
  "Dr Butler," wrote Justice Charles, "has refused to accept liability for the removal of Ms Stuart's healthy right ovary and tube. He admitted that his contemporaneous notes after the surgery record that he removed the left ovary and tube but he explained that he made those notes late in the evening on the night of the surgery and, in error, he wrote 'left' instead of 'right'."
 "That error 'left' can be found at least three times in the notes. Nonetheless, he asserted that there were compelling factors for him to remove the right ovary instead of the left; chief among them, if I understood him well, is the lethality of ovarian cancer which spreads rapidly and can result in death within 3-5 years. It is also difficult to diagnose."
Dr Butler testified that he examined Ms Stuart's left ovary during the surgery and concluded it was normal. He said her right ovary, on the other hand, had adhesions and a "firm calcified mass." He said he discussed the ovaries with Dr Farquharson and they agreed to remove the right one.
To justify the removal of the right ovary, Dr Butler cited Ms Stuart's previous scans and history of pain and elevated blood results; the appearance of the right ovary during operation; and the negligible impact of removing one of a woman's ovaries, among other things.
"He acknowledged that the right ovary was sent to pathology for analysis. The final diagnosis was that there was a corpus lute cyst," Justice Charles wrote, adding that this cyst is normal and non-threatening. 
"According to him, the specimens that were removed were in fact correctly identified in his communications with the Doctors Hospital Department of Pathology as being the right ovary and tube."
Ms Stuart and Dr Butler brought their expert witnesses but the judge favored the testimonies of Ms Stuart's witnesses. 
"Applying the applicable legal principles to the facts of this case, I find, on a balance of probabilities, that Dr Butler is guilty of negligence and breached the duty of care which he owed Ms Stuart when he removed her left ovary," Justice Charles wrote. "He fell below the standard of a reasonable doctor in removing the healthy right ovary when he had no prior discussion with her.
"No reasonably well-informed and competent doctor possessing the expertise and skill that Dr Butler professed could have removed Ms Stuart's right ovary without her consent."
Justice Charles ordered that the Registrar assess damages.