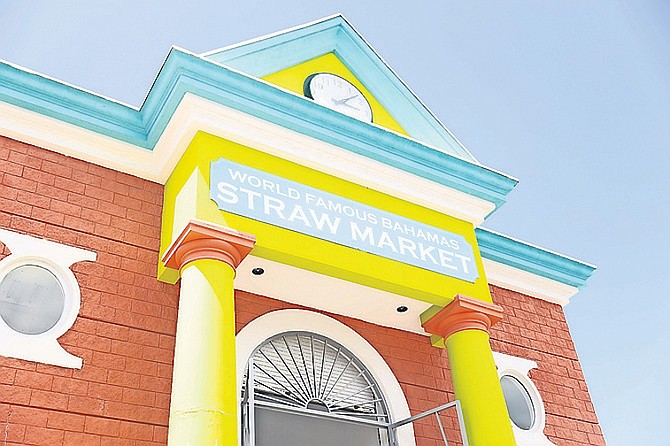 By LYNAIRE MUNNINGS
Tribune Staff Reporter
lmunnings@tribunemedia.net
TWO weeks after vendors returned to full-time work at the Nassau Straw Market, some say they are struggling to make as much money as they did on the previous rotational system.
After the government amended vendors' work schedules in response to the COVID-19 pandemic, some found they preferred the rotational shift. As a result, they recently protested the government's decision to restart full-time work schedules on March 13.
Under the rotation system, vendors worked three days on some weeks and four days on other weeks. They divided into groups A and B, a separation that reduced competition and crowds in the Straw Market.
Monique Seymour, a straw vendor for 30 years, says the government should talk to them about what's best for the industry rather than lean on what has been done in the past.
"I would hope that the government would adhere to the cry of the people who work in this industry," said another vendor who requested anonymity as The Tribune walked through the market yesterday.
"They don't work in it, so they can't say what the majority of vendors are feeling. They can't speak for us. We speak for ourselves, we know what we want."
Rebecca Small, president of the Straw Business Persons Society, told The Tribune most vendors are dissatisfied.
"I am trying to get the government to understand that the way that they have us situated in the market, it's working against tourism," she said.
"Because when you pile everyone back on the same day at the same time, people become desperate, and we all know that desperate people do desperate things.
In a press statement earlier this month, the Ministry of Works and Utilities said the rotational system was a "temporary measure", adding that there was never an intention to permanently let straw markets operate on a rotational basis.