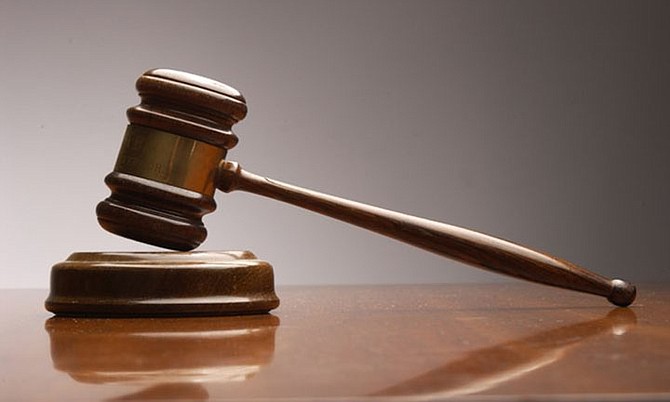 By PAVEL BAILEY
Tribune Court Reporter
pbailey@tribunemedia.net
A MAN'S bail was reinstated in the Supreme Court yesterday as he awaits retrial for his alleged involvement in the death of a Queen's College schoolteacher in 2015.
The 24-year-old accused, whose name is being withheld because he was a minor when the initial charges were filed, appeared before Justice Cheryl Grant-Thompson for a bail decision on charges of murder, attempted murder, conspiracy to commit armed robbery and attempted armed robbery.
It is alleged that on November 11, 2015, on Parkgate Road, near the Village Road intersection, the accused lay down in the middle of the road as Queen's College teacher Joyelle McIntosh was driving in the area. When she stopped, it is said the accused got up and shot her in the neck. The victim then crashed into a nearby wall before dying of her injuries.
It was further alleged that the victim's 13-year-old son got out of the vehicle and was also shot at by suspects as he fled.
A retrial was ordered on December 22, 2021, by the Court of Appeal on the basis that the accused's first confession to being the shooter was made while he was still a minor and not in the presence of his legal guardian or an attorney.
"The evidence against (the third intended appellant), a juvenile and the shooter in the Crown's case, were two confessions, one of which was given without the presence of his mother or an attorney. The judge below found that confession to be a spontaneous admission. The second confession was given in the presence of a social worker and a pastor as, on the evidence of the police, (the) mother could not be contacted."
"The court is of the view that the first confession ought not to have been admitted and its admission prejudiced the jury and brings the safety of the conviction into doubt. The circumstances of the case are appropriate for (him) to be retried."
In this same ruling, it was determined that the defendant would be sent to prison as he awaits retrial.
During this same appeal, two of the defendant's co-accused, Armando Sargent and Johnny Mackey, were acquitted.
After his acquittal, Sargent was  himself shot and killed on the intersection of Beatrice Avenue and Charles Saunders Highway in June 2022.
After reviewing his case and taking into consideration his time on remand, Justice Grant-Thompson reinstated the defendant's bail at $20,000 with three sureties. The defendant is expected to be fitted with an ankle monitor and was ordered to sign in at his local police station every Monday, Wednesday and Friday by 7pm.
The accused was also warned not to interfere with witnesses in this matter and to remain on the island of New Providence.
The accused is expected to return to court for case management on April 4.