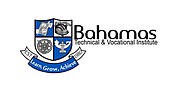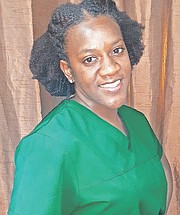 Shernique Stuart is about to be a two-time graduate of the Bahamas Technical and Vocational Institute (BTVI).
In 2018, she graduated with an Associate of Applied Science Degree in information technology management and this June, she looks forward to graduating with a diploma in massage therapy.
The help desk coordinator at BTVI is clearly confident in a BTVI education.
"There's a whole biology background in massage therapy. You learn about the 600 plus muscles in the body and even how massages impact more than muscles. For example, reflexology allows you to stimulate every organ of the body," said the prospective graduate.
"I always wanted to become a nurse. I didn't take that route, but getting into massage is my version of becoming a nurse. I am helping people and bringing some comfort," she added.
Additionally, Ms Stuart became interested in massage therapy after an experience she had with her father.
"My dad had an issue with his lower back. He was supposed to have a magnetic resonance imaging (MRI), but something told me to just take him to get a massage. He told me about two weeks later that he didn't feel the pain anymore; there are many health benefits to a massage. I figured, I might not become a nurse, but let me get into massage therapy," said the 27-year-old.
Questioned as to what the experience has been like in BTVI's massage therapy programme, Ms Stuart said instructors have made a difference.
"Rochelle Scavella and Aja Strachan are the best. No students are left behind. They take their time with you. If you are lacking in any way, they make sure you succeed. There is so much passion; for them, it's more than money," she stated.
Additionally, BTVI's massage therapy students played an integral part in the national Road to 50 Fun Run Walk in December 2022. They gave participants massages after the New Providence race, including Prime Minister Philip Davis.
A few of the courses in the three-semester massage therapy programme include anatomy and physiology, pregnancy massage, lymphatic drainage, hot stone massage, HIV precautions and therapist client inter-dynamics. Students also sit first aid, cardiopulmonary resuscitation (CPR) and automated external defibrillator (AED) certifications.
Although Ms Stuart is currently working in information technology and has international certifications in the field, she believes her hobby of massage therapy could turn into a lucrative small mobile business.
"It's a source of extra income, but more importantly I love the opportunity massage therapy gives me to bring relaxation, comfort and peace of mind to my clients. In fact, it's therapeutic to me as well. I honestly shift into a different zone when I am doing a massage," she said.
"It gives me the chance to impact people's lives beyond what you can imagine. After a massage, you are not the same," she concluded.
• The BTVI Story" is a bi-weekly column which highlights the who, what and why of the Bahamas Technical and Vocational Institute (BTVI), a tertiary institution where individuals 'Discover the Possibilities' related to various trades. The column is produced by BTVI's Office of Public Relations.