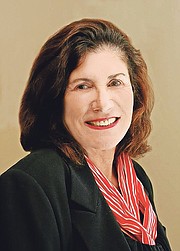 AT a press conference this week announcing a $250,000 tourism leadership scholarship provided by the Nassau Paradise Island Promotion Board and managed by the Lyford Cay Foundations, there was a seismic shift in the tone.
Recipients would "intend to" return home following studies.
The words "intend to" might have escaped notice except for one small detail. I may not remember what I had for breakfast, but I clearly remember a time when scholarship recipients did not just "intend to" come home following studies, they "pledged to" return to The Bahamas. They happily signed their name, went off to study and with degree in hand, returned to the land of warm blue waters, family gatherings, conch salad and a well-earned Kalik.
That changed over the decades as the pull of local lifestyle, friendly environs and Sunday family lunches began losing the race against the lure of enticing job opportunities, the promise of career advancement, an urban way of life abroad that looked a lot different from the life the graduate left behind.
Slowly at first, then with increased regularity, more of those who could have made a difference leading the country, left the country. It was dubbed brain drain. I'm not sure when the words first appeared but I do know it's been like a cancer eating away at the health of The Bahamas. And it is only getting worse.
In 2019, there were 56,797 Bahamians living in the US, 21,000 in Florida alone.
And that was before COVID when nurses and other medical and health-related personnel were being offered the equivalent of a year's salary as a signing bonus and even fast-food restaurants were posting larger-than-life offers for recruits to slap together burgers and fries, tacos and beans.
The internet has made it easy to lure citizens of one country to move to another. It's so blatant that when I googled Bahamas exports, the first thing that popped up was an ad: WORK AS A NURSE IN USA.
That's when I realised the Bahamas' biggest export is Bahamians and what a sad state of affairs that is. But there is no sense complaining if we don't offer solutions to bring Bahamians home. So here goes:
One of the main reasons Bahamians who go abroad to study stay abroad to live is because they fall in love with someone in the US or Canada. It happens. No one plans it. They are in class together or at the Student Union or on a sports team. But if that person comes to The Bahamas, he or she may not be able to work. There is a better chance as a spouse though no easy, clear path so staying abroad seems more financially responsible as there is a better chance that the Bahamian college grad will find employment, especially in health, engineering and tech fields, in the US or Canada than the American or Canadian partner in The Bahamas where the right to work is treated as something so special you almost need to be blessed by a deity to acquire it if you don't have relatives in a Family Island.
If you think the impact a partner's ability to earn a living in his or her field of specialty is not all that big a deal, think back a few years to a Bahamian doctor who, after rejecting numerous offers from leading hospitals abroad because he wanted to practice at home, finally packed his bag and accepted one of those offers because his foreign-born wife, also a doctor, could not open a practice here. If you look them up at the major institution where they are now, she is rated top tier. We lost two highly trained and hugely respected specialists who could have saved or improved the quality of Bahamian lives instead of American lives.
But we let them go.
Facilitating the partner's right to work or practice medicine or law is one possible solution worthy of consideration.
Secondly, we could entice college grads or those with technical and vocational certifications to return by offering suitable living accommodations. This could be a great opportunity for investment for a business group who want to finance a young professionals' contemporary square, much like a college apartment complex but finer, more square footage, more accommodating with vast amenities, including a jogging trail, cycling path, fitness centre, pool, dining and entertainment options. Coffee shops, med-spas, small cinema could make the move-in process even more attractive.
The government could also parse out half acre lots of Crown Land in Family Islands with the ability to lease or buy more.
We must find a way to end the practice of a college degree being a ticket out of The Bahamas instead of an express pathway back home for the rewards and welcome it can earn on home turf.
If we don't put a stop to the brain drain, there will be more families like folks we will just call Bill and Shenique (not their real names). Bill and Shenique come from a long line of Bahamians, sons and daughters of the soil, each contributing in their own way, active in their churches and communities. Bill and Shenique worked hard, both with highly responsible professions, allowing them despite strained finance to put all four children through college.
Three of those offspring now have medical degrees. None of them is returning home.
America is now home to Bill and Shenique's brilliant kids, Bahamians under 35 each with so much to give, but not to where they were born.
They are making a life for themselves, a few of them raising families, others interning or practising medicine as patients wait in long lines at PMH and Bill and Shenique plan their next trip to another country to visit the family that left.
Right to work and reasonably priced living accommodations or land – two of many possibilities to up the chances of those packing a bag to go off to school getting a two-way ticket back home.