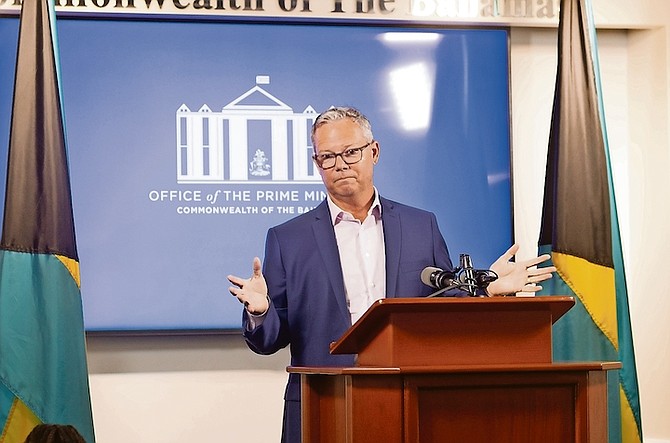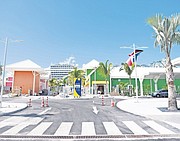 By Earyel Bowleg
Tribune Staff Reporter
ebowleg@tribunemedia.net
NASSAU Cruise Port CEO Mike Maura said when the port opens, officials will meet members of the Downtown Nassau Partnership to determine how to beautify Downtown with an $8m investment.
According to an agreement the port has with the government, the $8m must be spent no later than 12 months after the port is open.
"Over a million of it has been spent already in terms of renovating the tourism building that sits to the north end of Rawson Square, converting that into a tourism police station," he said, adding money was also spent moving vendors into Rawson Square and demolishing old shacks in the vicinity.
Mr Maura admitted that Downtown needs much improvement.
He noted that surveys show Nassau has been ranked second to last in terms of cruise passenger satisfaction. He said in many cases, the "historic city" has been "rotting in front of us".
"I mean, I'm sorry to say like that, but we have to have more investment coming into the Downtown area," he said.
"I can tell you this: the fact that the cruise port development exists today there's going to be a lot more legs in terms of opportunity in terms of what can happen east of East Street."
"But when you've got 4.5 million people landing at the cruise port, it makes the investment justification much better.
Mr Maura addressed concerns some vendors have lacking a spot in the port.
"The government in effect was the landlord so the government had contractual relationships with a number of people," he said. "We had to rely on government to tell us who these people were. Those are the people that we have engaged.
The port officially opens today.