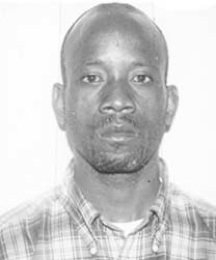 Patrick Zharivago Bodie Greene
unknown - unknown
Patrick Zharivago Bodie Greene, 32 yrs., a resident of Bulldog Alley off Thompson Lane, will be held at Evangelic Assembly, Baillou Hill Road & Fleming Street, on Saturday at 11:30 a.m. Officiating will be Rev'd. Patrick V. Smith. Interment follows in Old Trail Cemetery, Abundant Life Road.
Left to cherish his memories are:
His Father: Patrick Greene
His Children: Patronique & Patrick Jr.
Adopted Children: Shanti & Romeo Jr.
Brothers and Sisters: Patrick Jr., Monique, Nadia, Desiree , Jasmine, Patrice, Cassandra, Lakeisha, Colleen Symonette, Shaniqua Mackey, Robyn & Alexandria.
Grandmother: Remenda Bodie (of Rock Sound Eleuthera).
Aunts: Andrea Culmer, Portia Mackey, Eulamae, Rose, Dorothy, Edith, Renea, Winifred & Rosemary Bodie, Joy and Paula Mackey.
Uncles: Aubrey and Trevor Mackey, James, Livingston, Thomas, Bradley, Robert, Anthony, & Carlton Rahming Sr.
Grand Aunt: Mizpha Antione, Mary Bodie, & Florine Romer (of Miami, Florida).
Grand Uncle: Rubin Curtis (of Miami Florida).
Nieces: Nyah, Kami, Wendessha, Wendrika, Paulshanae, Kimaii, Deshanique, Keithra, Christonique, & Norvette.
Nephews: Patrick III, Patrick Jr., Tafari, Qedamawi Justus, Jeffery, Lyale, Wendall, Devontay, Kadien, Jeffery Jr. Javaro, Deangelo & Tico.
Brothers In Law: Wendall Symonette & Deangelo Mackey.
Sister In Law: Tara Greene.
Cousins: Rosheda, Marcia, Ayeola Atiya, Ayana and Hervie Culmer. Anwar, Trovano, Perez, Anthony, Trishan & Trivette Mackey. Koremma, Audrey, Aubreyann, Nikita, Brittany, and Brianna Mackey. Carlton Jr., Codero, Cameron & Christian Rahming. Donte, Micah, Romon, Amari Candace, Lavandrea, Patronique Pedronique, Christoinque and Jeffery. Elysee Joseph, Lynette Deveaux and Family, Roy Antoine and Family, Sgt. 2019 Jan Archer and Family, Don Hunt and Family, Bernie, Jackie, Sonovia, Doretta, Lyndia, Linda, Tiffany, Tressie, Marilyn, Crystal, Michelle, Mickell, Krishna, Sharie, Nicola, Tameka, Amanda, Mellisa, Vanessa, Angela, Dasha, Deshanna, Denise, Shanique, Jeniffer, Margaret, Davina, Raynard, Ricardo, Reginald, Dwight, Devon, Johnnie, Shawn, Kofe, David Alexander, Lavano, Franklyn, Dennis, Casey, Donnie, Perry, Eddie & Francisco,
Special Friend: Wendy Fawkes.
Other Relatives and Friends Including: Gally, Jestina McPhee and Family, Meryl Albury and Family, The Thompson Lane Family, The Gibbs Corner Family, Bull Dog Alley Family, Keith Rahming, Enosha Mackey, Otis Rolle, Greg Rahming, Deandra, Keron, Junior, Aronald Gooding, Julian James, The Dillette Family, The Bullard Family, The Bethel Family, The Symonette Family and the Augusta Street and the Straw Market Family & The members of Evangelic Assembly.
Friends may pay their last respects at Demeritte's Funeral Home, Market Street, from 10-6:00 p.m. on Friday & on Saturday at the church from 10:30 a.m. until service time.