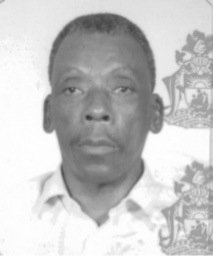 William Arthur Major
unknown - unknown
Funeral Service for the Late William Arthur Major, 87, of Griffin Street, off Jerome Avenue, will be held on Sunday July 29th, 10:00 a.m. at Berea Seventh-Day Adventist Church, Blue Hill Road. Pastor Leo Rolle assisted by other ministers will officiate. Interment will follow in Woodlawn Memorial Gardens, Soldier Road.
Left to cherish his memories is his daughter: Carmel V. Armbrister; his grandchildren: Mr. & Mrs. Garfield and Tenera Carey (of Atlanta, Georgia), Mr. & Mrs. Philip and LaKeisha Armbrister, Carlin Armbrister, Paul Armbrister and Phylicia Armbrister; his two great-granddaughters: Philicia Armbrister and Azaria Carey; four surviving siblings: Luther Major, Helena Petty, Catherine McDonald and Leatha Major; sisters-in-law: Bernice Major, Geneva Ward, Mildred Minnis, Sylvia Ward, Mae Ward-Pratt; numerous nieces and nephews especially Mavis Vanderpool, Elayne Farquharson, Gerald Knowles, Bradley Seymore, Lorraine Knowles, Odette Lockhart, Minerva Bacon and Paula Meadows. And a host of special friends including: Ms. Martha Rolle, Mr. & Mrs. Mike Rogers (of Maine),The Berea SDA Church family, the Cockburn Town, San Salvador SDA Church family, the Edward Avenue neighborhood family, the Yellow Elder Senior Citizen's Daycare family, Dr. Carey and staff at the Ann's Town Community Clinic.
Friends may pay their last respects at Bethel Brothers Morticians, Nassau Street on Saturday from 10:00 a.m. to 6:00 p.m. and on Sunday at the church from 9:00 a.m. until service time.