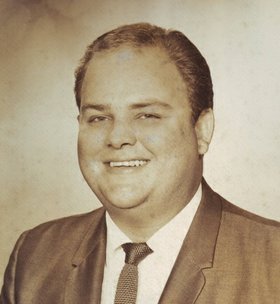 Arnold Patrick Shepard
unknown - unknown
A memorial service for Arnold Patrick Shepard, age 68 of Sears Road, Nassau, The Bahamas, who died at the Princess Margaret Hospital, Shirley Street, Nassau, on Monday, 25th June, 2012, will be held at Christ Church Cathedral, George Street, Nassau, on Saturday, 30th June, 2012 at 3:00 p.m.
Father Colin Humes will officiate and interment will be in The Garden of Remembrance, Christ Church Cathedral.
Mr. Shepard was predeceased by his wife, Mrs. Una Shepard and is survived by his sons, Chad and Owen Shepard, his aunt, Elizabet (Betty) Cole, cousins, Anne Marie of France, Claudia, Peggy, Paul, and Marco of England and Bruno of Australia, his daughter-in-law, Natalie Shepard, his brothers-in-law, Tony Treco, David Smith and Gerald Themens, sisters-in-law, Maria Smith, Yvonne Cartwright, Cheryle Themens and Stephanie Treco and other relatives and friends.
In lieu of flowers donations may be made to Christ Church Cathedral Endowment Fund, P.O. Box N. 653, Nassau in memory of Mr. Arnold P. Shepard.
Arrangements by Kemp's Funeral Home Limited.