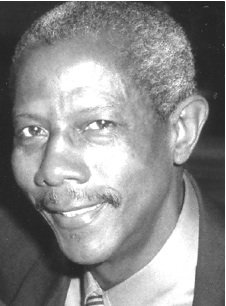 Joseph "LiL Joe" Winder
unknown - unknown
Funeral service for Joseph (LiL Joe) Winder age 72 years of Murphyville, Nassau, New Providence will be held on Friday May 11, 2012 at Christian Life Church, Sea Breeze Lane Nassau at 10:00 a.m. Officiating will be Pastor Rick Dean. Interment will be made in Woodlawn Gardens Cemetery, Nassau Bahamas.
Left to cherish his memories are: his loving and devoted wife of fifty-one (51) years, Evelyn Winder; son: Terrence Winder; daughters: Denise McPhee, Alicia Winder-Thompson and Michelle Williamson; daughter-in-law: Marcia Winder; sons-in-law: Pastor Oron McPhee, Carlos Thompson and Duane Williamson; grandchildren: Mark and Randi Winder, Adriel, Destiny and Riche McPhee and Christopher Thompson; great-granddaughter: Gabriella Winder; brother: Burgess Winder; Sisters: Edwina Burrows and Althea Rodgers; adopted sister: Joyce Drakes; brothers-in-law: Eric and Emory Sands; sisters- in-law: Pauline Winder, Velda Campbell, Ann Darling, Marion Sands, Ethlyn Russell-Rolle and Deloise Rolle; aunt: Muriel Lightbourne; cousins: Marie Thompson, Prince Albert Bell, Florence Rolle, Judy Strachan, Derek Bell, Sandra Coleman, Patricia Horseford, Norma Elliott, Mable Moultrie, Louise Boyde, Grace Douglas,
Reynold Lightbourne, Alfred Elliott and Nelson Brennen; nieces and nephews: Leslie and Stephen Rolle, Jackie Gibson, Judy Dixon, Jeanette and Joan Rolle, Dion, Neil and Paul Winder, Quintin, Edwin and Corey Burrows, Veronique Lightbourne, Nikita Rolle-Sands, Nacoya Butler, Nezerra Rolle, Earla Moss, Jennifer Rolle, Priscilla Wilson, Cheryl Rolle, Juanita Mills, Raquel Pascucci, Karlyle Campbell, Christina Sands, Bridget Kelly, Ermalee Lewis, Ken, Eron and Erika Sands, Melony Thompson, Edwin Thompson, Rondi, Rudy and Ross Tener-Knowles, Kyla Knowles, Crystal McBride, Reggie Sands and Delrose Arnette; other relatives and friends including: Sylvia Ross and Family, Calvin and Patricia Cooper and Family, Angela McPhee and Family, The Unity In Christ Church Family, Pastors Eddie and Margo Victor, Living Water Assembly Of God Church, Apostle Rick and Gay Dean, Family Of Faith Church, Anthony and Elva Rolle, Erny and Laurie Pachilis (U.S.), Fletsch and Elen Ferguson (Canada), Al Collie, Ronnie Armbrister, Livingston "Winky" Cooper, Mark Green, Olive Smith, Kayla Cumberbatch, Michaelane Lightbourne, Pastor Beatrice Knowles and Ezekiel House, Andrew Conliff, Lloyd Bethel (U.S.), Mervin Drakes (U.S.), Dr. Susan and Sydney Wallace (Freeport), Lawerence and Deborah Elliott, Care helper: Mrs. Curry (Freeport), Reggie Cary and Family, The President and Members of Bahamas Musicians and Entertainers Union, Tanya Mackey and Family, Francine Farquharson and Family, Wilshire, Kenneth, Joan, Leona, Marvin, Churchill, Gary, Michael, Enide, Elaine, Antoinette and Keith Bethel and James Cunningham. Thanks to the community nurses of Grand Bahama and the Rand Memorial Ambulance Service. Viewing will be held on Thursday May 10, 2012 at East Sunrise Mortuary, #27 Rosetta Street, Nassau from 10:00 a.m. to 6:00 p.m. and on Friday from 9:00 a.m. to service time at the church.