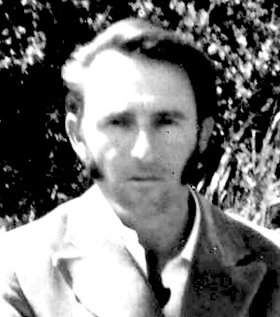 John Tully
unknown - unknown
A funeral service for Mr. John Tully, age 68, of Nassau, The Bahamas, who died at Doctors Hospital, Collins Avenue, Nassau, on Sunday, 27th May, 2012, will be held at Sacred Heart Roman Catholic Church, Shirley Street, Nassau, on Saturday, 2nd June, 2012 at 3:00 p.m.

Father Mel Taylor will officiate and interment will follow in Woodlawn Gardens Cemetery, Soldier Road, Nassau.

John is survived by his wife Carol; sons, Sean and Patrick; three brothers, Billy, Michael and Tommy; four sisters, Theresa, Molly, Kathleen and Patricia and many other relatives and friends.

The Tully family would like to express our gratitude to all who expressed love and support during their time of bevereament.

In lieu of flowers the family request that donations be sent to the Cancer Society of The Bahamas, P.O. Box S.S. 6539, Nassau, in memory of Mr. John Tully.

Relatives and friends may pay their respects at Kemp's Funeral Home Limited, 22 Palmdale Avenue, Palmdale, on Thursday, 31st May, 2012, from 4:00p.m. to 6:00 p.m.

Arrangements by Kemp's Funeral Home Limited.