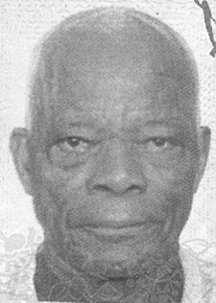 Albert Christopher Hall
unknown - unknown
Funeral service for Albert Christopher Hall, 89 yrs, a resident of #15 Watlin Street, & formerly of Lorimers, Middle Caicos, Turks & Caicos Islands, will be held at Assembly Hall of Jehovah's Witness, Dolphin Drive, on Satuday at 2:00 p.m. Officiating will be Bro. Eric Bullard. Interment follows in Lakeview Memorial Gardens, JFK Drive.
He is survived by his wife Lillian Eulease Hall; Children: Donovan , Daniel, Bruce, Paige and Monty Barbara, Ricardo, Sharon, Judith and Kimlyn; Grand Children: Devanne, Ricardo , Roderick, Raynardo, Rikardia, Lynnaire, Lynnazo; Great Grand-children: Nalani and Taylor; Sisters: Mary Quelch and Bernice Outten; Son in law: Clyde Finlayson and Ethan Stubbs; Daughter-in- law: Yolanda Hall; Brother-in-law: Hayward Bowe; sisters-in-law: Bethsheba Bowe and Louise Hall: Grand Daughter in-law: Danielle Pardo. Nephews: Edgar, Kirk, Lucien, Chester, Frank, Calvin, Fredrick, Hillard, Peter, Andrew, Darren and Robert, Leroy, Frederick, Samuel and Peter Winston, Ervin and Peter Quelch, Julius and Culbert Outten; Nieces: Patronella, Louise, Rosalie, Carmen, Eunettie, Violet, Ruth, Noma, Lynette, Kate, Muriel, Velma and Ruballe, Sherill, Patty, Eunice and Lois, Rosie Pcphee, Dianne Pindling, Barbara Rolle, Christine, Lashan and Alphone Bowe. Thereasa Clarke, Lynnette, Hognson, Mickey Bowe and Noman Special friends: David, Albury, Victor and Shannon Mackey, James Lightbourne, Melvina Pratt, Licia Duplan , Harold Clarke, Tamika and Elmore Archer, Zendel and Theresa Rahming and a host of other relatives and friend to numerous to mention.
Friends may pay their last respects at Demeritte's Funeral Home, Market Street, from 10-6:00 p.m. on Friday & on Saturday at the Hall from 1:00 p.m. until service time.