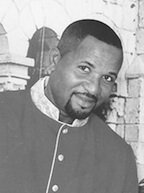 David Ferguson
unknown - unknown
Funeral Service for the late Bishop David Ferguson of Whites Addition, Kemp Rd. will be held on Sunday 7th, 2013 at Church of God Auditorium, Joe Farrington Road at 1:30p.m. Officiating: Rev. Dr. Vincent H. Smith Assisted by: Minister Deborah Smith and other Ministers of the Gospel Interment Lakeview Memorial Gardens, JFK Drive and Gladstone Road
Precious memories will forever linger in the hearts of his Wife, Pastor Cindy Ferguson; Daughter: Davette (Peaches) Ferguson; Sisters: Alice Deveaux, Adrean Rolle, Jenniemae Major, Minister Inslee Darling of Miami, Fl., Cynthia Fowler, Bernadette Brown, Alice Deveaux, Adopted Sisters:Berthamae (Liz) Andrews, Angie Rolle, Movema McKenzie, Monique Rolle, Sandra Fraizer, Naomie Simmons, Adena Bastian; Brothers: Albert, Micheal, Emmanuel Rolle, Patrick Williams and Randolph Ferguson; Adopted Brothers: Rev. Cecil Higgs, Lawrence Rolle, Errol Rolle and Ezedeus Rolle; Sisters in law: Audrey, Joan and Terry Rolle, Lavern Williams, Deaconess Melrose Russell, Minister Karen Dean, Anetta, Dianne and Eltymae Russell, Valencia Russell, Daphne Russell, Judy and Patrice Thompson, Beckie; Brothers in law: Wellington Fowler, Wendell Deveaux and Ronald Brown; Adopted Brothers in law: Vincent Andrews, Dencil, Ednal, Calvin, Dalton and Wilton Russell, Zendal, Grenville and Calvin Thompson, Jamal Dean; Uncle: Sidney Williams of Tampa Fl.; Aunts: Victoria Munroe, Helena Ramsey, Susana Russell, Tryphenia Lewis, Merrie Rolle, Ethel Miller, Melvine Miller, Elrenus Miller; Nephews: Jimmy, George, Tyrone, Marco, Geno, Lorenzo, Jason, Patrick Jr., Antoine, Paul, Whitney Jr., Stephan Fowler, Ronald Brown Jr., Trevor Brown, Stephen & Angelo Brown, Ricardo (RJ) Latrelle, Shawn, Arnold, Rayden, delana, Ishmael, Michael, Shaquan, Hank Jr., Cornell, Theron, Ranz, Renaldo, Adrian, Anthon, Philip Knowles Jr., Daltino, Danny, Bernard, Calvin Jr. TJ and OJ Nieces: Cheryl, Shakira, Gina, Ronique, Shenique, Nova, Janeen, Derenique, Lateisha, Lakeisha, Jene'a, Cynthia, Jucynthia, Deandra, Francine, Samantha Delva,Samantha Fowler from West Palm Beach, Indera, Decoya, Raquel, Ranaja, Anishka, Ashney, Shanique, Meggie, Rochelle Lamm, Diandra Maycock, Ta'nray Rahming Anthoy, Minera, Reginald, Crystal, Whitfiled, Terri, Tavia, Kristen, Sharmonique; Grand Nephews: Jason Jr., Devon, Stephen, Jemeko, Derron, Gregory Jr., Donaj, Caudero Jr., Delano Jr., Oshad, Jhanais from Tampa FL, T'ana, Brenden, Jason, Joel & Jervon Johnson; Grand Nieces: Petra, Sharell, Lashan, Michaela, Deandra, Dermicia, Ciella, K'mia, Janelle, Azarijah, Quenisha, Hope, Miracle, Giniah, Triah, Lavitra, Angel, Destiny, Kayshala, Amari, Isabella, Taylor, Kaile, Blair, Risha Lamm& Takayla; Nephews in law:Pedro Mcphee, Quinton Wright, Ron Fowler of West Palm Beach; Great Grand Nieces: Corzaria, Asia, Sarah, Kendera, Charde; Great Grand Nephews: Calvin Jr., Reginalld Jr., Calvin, Marcion, Nicholas, Terran; Nieces in law: Delmetric Hanna, Desiree Rolle, Tara Rolle, Collette Russell & Anika Rolle; Universal House of Praise members; especially: Mckenzie, Sweeting, Whimms, Deveaux, Br. Harry, Br. Kevin & family, Neisha & family, Theresa McIntosh & family, Celeste & family, Rev. Dr. Vincent H.Smith and the Universal Village Mission Ministries & family; Other relatives and friends including: Pastor Ronald and Keyshan Bastian and the Everlasting life Baptist Ministries family, Bettyann Rolle & family, Gloria Campbell & family, Catherine Roker and family, Michelle Petterson, Department of Social Services family, Bahamas Public Officers Choir, Mable Ferguson & family, Beveley Jacks & family, Nathalie Smith - Rolle & family, Essie Bowe & family, Paulette Whymms & family, Quinnie Gray & family, Thomasina Brennan & family, Linda Bethel & family, Elizabeth Rolle & family, Operators at PMH & family, Marina Laing & family, Accident & Emergency Staff & family, House Keeping Staff & family, Rt. Hon. Perry G. Christie & family, Frank Smith & family, Urban Renewal & family, Sharanda & family, Mavis Johnson & family, Alvin Whimms & family, Merle Gibson & family, Linda Penn & family, Shirley Clarke & family, Kingston Street family, St. James Road, Family, Kemp Road family, B.B.S.L and family, Shaquinda & family, Calvin Evans & family, Taxi Drivers & family, Potter's House Ministries & family, True Worship Ministries & family, Sunrise Miistries & family, Soul Winning UCOGIC Ministries, Lion of the tribe of Judah Ministries, Kemp Road Baptist Church Ministries, St. James Baptist Church family, Holy dove Bapstist Church & family, children's Bread Ministries, Mount Vernon Baptist Church & family, Unity fellowship Ministries, Sis Roberts & family, Cadet & family, The Francis family, Kevin Deveaux & family, Rosetta Wilson & family, former John S George employees & family, Radio shack & family Steven Ferguson & family & Family of Cotton Wood Street Pine Wood Gardens.
On Friday viewing will be held at his church Universal House of Praise located Kemp Road from 11:00am – 4:00pm, on Saturday in the Orchid Suite at Evergreen Mortuary located Collins Avenue & 5th Terrace on from 10:00a.m - 1:00p.m and again at the auditorium on Sunday from 12:30p.m until service time.