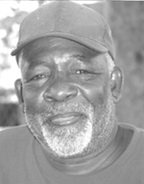 George Edward Munnings
unknown - unknown
Final Rites and Burial for the late George Edward Munnings, Age 67yrs, a resident of John Rd off Blue Hill Rd, will be held at Wesley Methodist Mecca Church, Malcolm Rd East on Saturday April 6th, 2013 at 11:00 a.m. Officiating will be Rev. Emily Demeritte and Rev Cleare Robinson and Interment will follow in the Eastern Cemetery.
Left to cherish his memories are his Wife: Sheila, Daughter: Rosemarie Georgette, Son: Toure George Munnings, Grand Chlidren: Jelonni, Toure Jr and Jalen, Daughter-in-Law: Latoya , Sisters-in-Law: Naomi Munnings, Brother-in-Law: Kendal Taylor, Nieces & Nephews: Francis Munnings, Sidney, Denise, Mornette, Natasha and Christopher Curtis, Rudolph and Jocelyn Curtis, Keith and Ruth Curtis, Theodore and Angela Curtis, Vanessa and Tony Lamney, Nicola and Denwrick Taylor, Lillian, Patricia, Bradley and Dale Munnings, Vince Knowles, Livingston Henfield, Renee and Samuel Williams, Marva and Andrea Roberts, Fredericka and Wilton Munroe, Yolanda and Winston Cleare, Advilda and Minister Antonio Rolle, Gordon and George Riley, Family of the late Herman Johnson, Kenya and Kelson Taylor. Numerous Grand Nieces and Nephews., Overseas Family: Shirley Montgomery and Shirley-Ann Peck. Special Friends Including: Dencil and Vethia Rolle, Rolston Dames, Tony Joseph, Ricco and Jeffery Seymour, Denay Thompson, Quinton Bethel, Joshua Johnson, Ms Beatrice Davis, The Wellington Street Family under the tree, Pat (PJ) Johnson, The Communities of Five Pound Lot, Hatchet Bay Eleuthera , John Street Residents and The Residents of Johnson Road.
The body will repose at the Chapel of the Saints Sweeting's Colonial Mortuary and Crematorium, #84 Blue Hill Rd. from 10.00 am on Friday until 6:00 am and on Saturday from 9:30 am at the Church until service time.