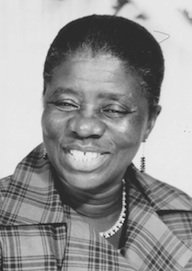 Minerva Knowles
unknown - unknown
Memorial Service for the late Minerva Knowles age 73 years old of Golden Gates #1 and formerly of Stafford Creek, Andros will be held on Friday, April 12th, 2013 at 7:30pm at Curry Memorial Methodist Church, Zion Boulevard, South Beach. Officiating will be Deacon Tezel Anderson.
FUNERAL ANNOUNCEMENT
Funeral Service for the late Minerva Knowles age 73 years old of Golden Gates #1 and formerly of Stafford Creek, Andros will be held on Saturday, April 13th, 2013 at 11:00am at Ebenezer Methodist Church, Shirley Street. Officiating will be Rev. Christopher Neely, Rev. Charles Sweeting, Deacon Elmena A. Bethell and Rev. Dr. Godfrey A. Bethell assisted by Deacon Tezel Anderson. A PRIVATE BURIAL WILL FOLLOW.
Left to cherish her memories are Her husband: Dr. Carl E. Knowles Sr.; her sons: Patrick, Christopher, Rev. Tyronne Sr., Kendrick Sr., Captain Carl Jr., Charles, Robert, Sgt. 2274 William & Henry Knowles; daughter: Arlene Symonette; son-in-law: Rev. Lexton Symonette Sr.; daughter-in-laws: Mary, Catherine, Doranda, Deborah, Servant Lagloria, Michelle, Charmaine, Miquel, Scieska & Maydawn Knowles; grandchildren: Keniqua Minerva Burrows, Terran, Tyronne Jr., Trystine, Kristia, Kendrick Jr., Krystal, Karissa, Whitney, Williah, William Jr., Sarah, Vernessa, Robyn, Unique, Leonitus, Jaden, Javaan, Patranique, Matthew, Azaria & Zakari Knowles, Lindsey & Kelsey Gallagher, D'Andre Robinson, Danielle Turnquest, Tyrone & Tyrell Whyley, Lexton Jr., Arland and Alexia Symonette, Kelalrico Burrows, and Vanessa Knowles; great grandchildren: Kassidy & Kaylee Burrows and T'ahjah Moss; brothers: William and Gabrielle Woodside; sisters: Rosella Fountain, Eurine Saunders, Alva Hudson, Esther, Cleo, Lillian & Ena Woodside; sister in-laws: Thelma Porter, Roselyn Smith, Dorothy Walkes, Birdiemae Marshall, Ava Knowles & Cleo Woodside; brothers-in-laws: Thomas Porter, Melby Smith, Alex Walkes, Neville Clark, Bennet Knowles & Bradford Marshall; nieces: Betty Miller, Yvonne Hudson, Karen Mitchell, Maelene & Carolyn Hudson, Helen Johnson, Dora Williams, Elizabeth & Minez Collie, Patrice Williams, Rev. Ella Charlton, Unetta, Jennifer, Margarita, Caroline, Patrice & Claudia Woodside, Margo Albury & Margaret Saunders, Cheryl Fountain, Laurie Ann Johnson, Shena Bowleg & Edna Leadon, Vyolla, Ruthnell, Peggy, Agatha, Deleresse, Sebrina, Sybrianna, Luanne, Dianne, Debra, Shirlin, Agatha Bowe, Ellie, Florence, June, Natasha, Cyntish, Beualah, Fredina & Jandi, Jenna Mae, Judy, Terry, Shannette, Shandy, Angela & Maquell & Ngaio Hinsey; nephews: William, Ishmael, Charles and Cyranno Saunders, Steven Hudson, Franklyn Woodside, Rev. Mark and Carlton Scott, Joel, Edmund, Andrew, Kevin, Cecil, Peter, Joel, Christopher and Samuel Woodside, Lawson, Kevin, Edwin Sr. & Harold Fountain, Kevin & Shane Clarke, Thomas Porter Jr., Joshua, Solomon, Shadrack, Johnathan, Phillip, Tyrone & Willadale Knowles, Ricardo Walkes, Shalton & Shawn; Other Relatives and Friends Including: Natasha Austin, Karen Knowles, Marilyn Heastie & Family, The Carmichael Primary School family, Rev. Harvey and Min. Roselda Woodside and family, Lauretta Denis and family, The Bahamas Conference of the Methodist Church, members of Curry Memorial Methodist Church, Rev. Charles Sweeting & Family, Rev. Godfrey Bethell & Family, Majorie Albury and family, Rev. Vincent Moss and family, Rev. Dr. Michael C. Symonette & Family, Angie Wring and family, Mrs. Helen Campbell, The Bamboo Street Golden Gates #1 Family, Mr. Vincent Knowles & Family, District Superintendent Howard Newbold, Mr. & Mrs. Howard Kemp & Family, Mr. Leon Taylor & Family, The New Destiny Baptist Church Family, The Mt. Tabor Full Gospel Church Family, The St. James Native Baptist Church Family, The Bahamas Faith Ministries International Family, The Relevant Kingdom Center Family, The Doris Johnson High School Family, The Communications Dept. of the Royal Bahamas Police Force, The Water & Sewage Family, TCN Pamela Carey, Mrs. Zelma Stuart & Family and Ministry of Agriculture (Accounts Dept), The Royal Bank of Canada (Mackey St.) Family, The Bahamas Telecommunication Company (J.F.K), The Broadcasting Cooperation of The Bahamas, The Bahamas Hotel Credit Union, The Bahamas Electricity Cooperation (Balliou Hill Road), Pictet Bank & Trust, The Anatol Rodgers High School Family, L.N. Coakley High School Family, St. John's College Family, The Bluff Primary School Family, Guardian Insurance, Colina Insurance, Lawrenceville Road United Methodist Church Family (Tucker, GA), Candler School of Theology family (Atlanta, GA), The University of Miami Hospital, Dr. Mark Sandoval, Counsellor Deborah and staff of Uchee Pines Lifestyle Center (Seale, Alabama), Columbus Regional Hospital, Vista Care Hospice, and Hill-Watson People's Funeral Service in Columbus, Georgia, Restview Memorial Mortuary & Crematorium, and a host of other relatives and friends.
Viewing will be held in the Serenity Suite at Restview Memorial Mortuary and Crematorium Ltd., Robinson and Soldier Roads on Friday from 10:00am to 6:00pm and at the church on Saturday from 9:30am until service time.