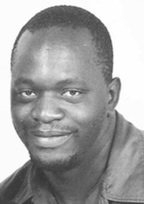 James Lenardo Major
unknown - unknown

DEATH NOTICE
James Lenardo Major age 38 years old of Upper Bogue, Eleuthera died at the Princess Margaret Hospital on Thursday, April 11th, 2013.
He is survived by his wife: Deandrea Major; 2 sons: Lenardo, and James Major; 3 daughters: Jamika, Indiana, Lea Andra Major; 4 sisters: Shakita Major, Sherry Williams, Maranda Johnson and Nelly Major; 6 brothers: Wayne, Sean, Don, Reggie, Freddie and Townsley; and a host of other relatives and friends too numerous to mention.
Funeral Announcements will be announced at a later date.