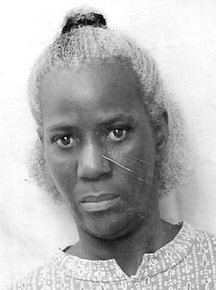 Brenda Murphy
unknown - unknown
Funeral Service for the late Brenda Murphy age 63, will be held on Saturday August 24th, 2013, at 10:00 a.m. at Carmichael Bible Church, Carmichael Rd. Officiating will be Pastor Dan Smith assisted by Other minister of the Gospel. Interment will follow in Woodlawn Cemetery, Soldier Rd.
Left to cherish her memory are her Sisters: Finetha Taylor, Altomese Thompson, Elsie Mackey, Beverley McCoy, Wanda Forbes, Delores and Beulah Murphy; Brothers: Christopher and Craig Taylor, Donald, David and Simeon Murphy; Step-mother: Olive Murphy; Aunt and spouse: Phamie and Leroy Higgins and family; Uncles and their spouses: Neville and Irene Thompson and family, Joseph and Pearl Thompson and family, Allan and Nora Thompson and family and Felton and Mariletta Thompson and family; Nieces: La Tanya Hamilton, Tamara (Terrance) Munroe and Tamia Carroll; Nephews: Edvardo, Leonardo and Clyde Collie, Jomar Miller, Tyler Thompson and Dylan Taylor; Extended Relatives: Victoria Coakley and family, families of the late Nathalie and Irey Thompson, as well as families of the late Benjamin Taylor, Glinton "Dad" Gibson, Girlene Sands, James Charlton, Joshua Taylor, and Alexander Jones; caregiver: Sheila Smith and family; friends: Gerilean Taylor and family, the Cash, Williams, Dean and Decosta families, Rose Miller and family, Jessica Nesbitt, Susanna Mackey and family, Pleasant Hanna, Val Darville, the Carmichael Bible Church family, the Bahamas Harvest church family and the New Birth Ministry family, the Community of Mayaguana – especially the descendants of Betsy Bay, past and present Cumberbatch Alley residents and a host of other relatives and friends too numerous to mention.
Viewing will be held in the Legacy Suite of Vaughn O. Jones Memorial Center, Mt. Royal Ave. and Talbot St. on Friday from 11:00 a.m. to 6:00 p.m. and on Saturday at the Church from 9:30 a.m. to service time.