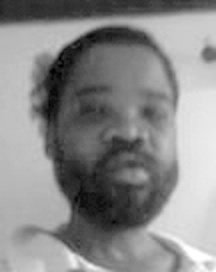 Omar Shannon Burrows
unknown - unknown
Funeral Service for the late Omar Shannon Burrows age 33 years of #27 Deveaux Street will be held on Saturday, December 28th, 2013 at 12:00pm at Pavillion Church of God, Deveaux Street. Officiating will be Deacon Patrick Coakley. Cremation will follow.

Left to cherish his memories are his Mother: Elizabeth Burrows; Brothers: Brian, Sergeant 21 Ricardo Burrows & the rest, Christopher, Kevin & Keith Edney Burrows, Barrington Brown; Sisters: Latasha Munroe, Latisha Brown, Alexis Burrows, Alinka Butler; Nephews & Nieces: Marco Butler, Phillippa Rolle, Philip Rolle, Joel Burrows; Aunts & Uncles: Theresa, Olive, Jane, Corporal 2447 Valerie Brown, Elizabeth, Paulette & Kizzy, Charles, Don, Benson, Renaldo Brown; God Mother: Vanriea Nottage; Cousins: 350 Vernique Miller of the Royal Bahamas Police Force, Kelsena Johnson, Patricia Johnson, Nardrica Neely, Chacardia, Tasmine, Charlethia Brown, Tanazah Panther, Kyanti Dixon, Teira Brown, Shyante, Aaliyah and Reanna Brown of, Brandy Brown; niece in law: Rakelle Brown; six granduncles and their spouses: Granville and Veta Brown, Rodger and Sharon Brown, Benson and Carolyn Brown, Frederick and Hotence Pinder, Rodney and Sharon Pinder,; five grandaunts and spouses: Gladys and Dennis Manuel, Brenda and Philip Smith, Beverly Roberts, Vernita Ward, Helen Robinson; first cousins: Roshitha Clarke, Roshar, Damien, Dena Jamaal, Ronald Lee, Stephen, Mark Jullian, Jarad and Alex Brown, Kirkland Pinder Sr, Richard Robinson, Audley, James and Sherman Ward, Petty Officer Rodney Gibson of Royal Bahamas Defence Force, Corporal 2242 Pedro Curtis of the Royal Bahamas Police Force, Marsha Smith, Robert Brown, Michael Aaron Pinder, Jerry and Dudley Ward, Merrill Brown of St Eustatius, West Indies, Gravette Brown of Africa, David Manuel of United States Marine Corp., Michael Brown of Tampa Florida, Eugene Brown of Boston, Massachusetts, Tony Robinson and Clyde Pinder of Miami, Florida, Eustace Roberts of Gregory Town, Norman Ward, Harry Wright of Detroit, Michigan, Ivan Pinder Sr., Eugene Pinder, Marvin Pinder Sr, Cecil Pinder, Aaron Pinder of James Cistern, Eleuthera, Ricardo and Mathew Pinder of Governors Harbour, Eleuthera, Densil Pinder of Dundas Town, Abaco, Cordell Pinder of Palmetto Point, Eleuthera, Rodney Pinder of Exuma, Rosetta Dean of Orange Creek, Cat Island, LaDhadra Cadet and Lyn Gaitor of Governors Harbour, Eleuthera, Miranda Smith, Patti Minnis and Melissa Roberts of Nassau, Shirley Deveaux and Judy Rolle of Exuma, Shirlene Pinder, Rosemary Johnson, Leona Johnson, Paulene Bethel and Paulene Fernander of James Cistern, Eleuthera, Maxine Gaitor and Lesa Francios of Miami, Florida, Sherry Rolle, Angela Farrington, Leona Lewis Pinder, Deborah Parks of Freeport, Pamela Robinson of Orlando Florida, Margarett Brown of Glendale, Arizona, USA; Other Relatives and Friends including: Peter street & Family, Deveaux Street & Family Christiene of Peter Street Micheal, EJay & Ajay of peter street.

Viewing will be held in the Irenic Suite at Restview Memorial Mortuary and Crematorium Ltd., Robinson and Solider Road on Friday from 1:00pm to 6:00pm and at the church on Saturday from 10:30am until service time.